I had Mace sold, but then the buyer got laid off and couldn't finish paying for him. Him and his brother Basil are both equally stunning, I am listing them both for sale, but am only selling one. I am keeping whoever doesnt sell first.
Their pedigree, they are full brothers. Basils registered name is Mighty Meadows sweetspot basil.
http://www.adgagenetics.org/GoatDetail.aspx?RegNumber=D001644217
THeir dam, Poit, has a star studded pedigree, and the most massive mammary system I have ever seen. Their sire is apparently doing well in the show ring. Both of these bucklings are very correct and both would do well in the show ring.
Disbudded (growing scurs though
), current on shots, deowrming and hoof trimming. My herd was CAE, CL and Johnes disease tested free in sept 2012. In Lebanon, oregon, but willing to deliver a distance. $250
Mace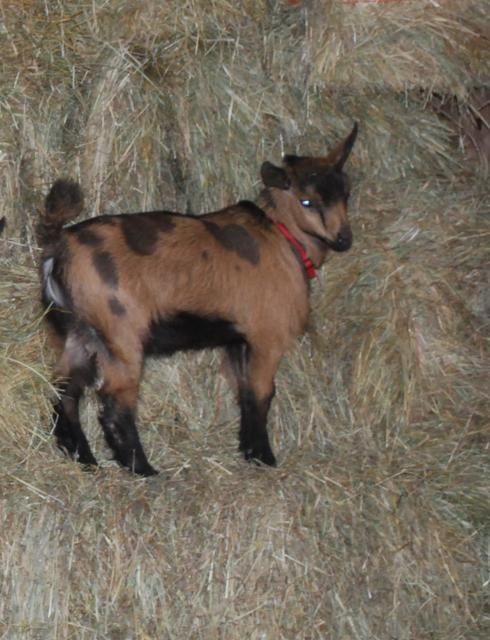 Basil