Discussion Starter
·
#1
·
I have 2 does who are bred and are now having a cervical prolapse when they lay down. One doe is on day 130 and the other is a first freshner on day 125. I have 2 other does on day 126 and they are both fine with no prolapse. All my does get free choice alfalfa hay and I use whole grains(oats, boss, beet pulp, red rasberry leaves and Clovite vitamins) and feed 1 cup per doe once a day and am wondering if I need to go ahead and start feeding the grain twice a day and wonder if I am over feeding them. They are nigerians and all are good sized does. Here are some pictures of them.
Bootsie on day 130 second freshner.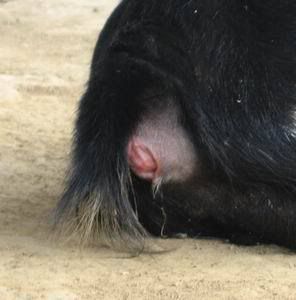 Here is charm and bootsie, Charm is on day 125 and is a first freshner.
Charms prolapse isnt as bad as bootsies but she isnst as far along either.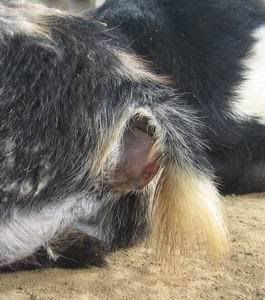 Here is Dancer who is the same age as charm and she is on day 126 and not as large as charm and is doing great no problems at all.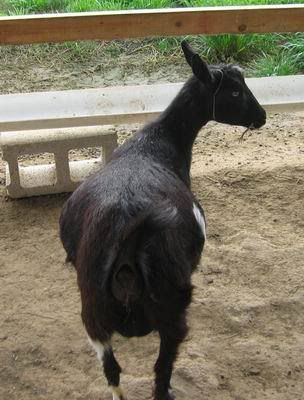 Any recomendations welcome