I am offering Lupe and Cinnamon as a package. They share the same dam. Lupe is a yearling, and Cinnamon is a month old. She will be ready to go Sept. 14th at the earliest. Both are disbudded, cae/cl/johnes disease tested negative in sept. 2012. I am in Lebanon, Oregon, but am willing to deliver a distance. Asking $200 for Lupe, and $250 for Cinnamon, will sell them as a package, plus the breeding for Lupe, for $380.
Coast-Wind RR Cantaloupe, AKA Lupe
ADGA Gold, Nigerian Dwarf Doe. DOB 5/29/2012
Sire: The Wags Ranch RR Rouge River, GrandSire: Poppy Patch RC Rio The Rebel, GrandDam: Capri-Dance CF Mystry
Dam: Coast Wind DF HoneyDew, GrandSire: Camanna DL Double Fusion, GrandDam: Camanna Mary Elizabeth
Friendly doe, always the first to be in your face, a bit goofy to catch, but really easy to handle, stands nice to have her feet trimmed, will be a good milker. I will sell her with a free breeding to my moonspotted buck who has great mammary systems behind him. You can see more photos of her here in her album in my FB farm page
https://www.facebook.com/media/set/?set=a.611156318913580.1073741835.611079582254587&type=3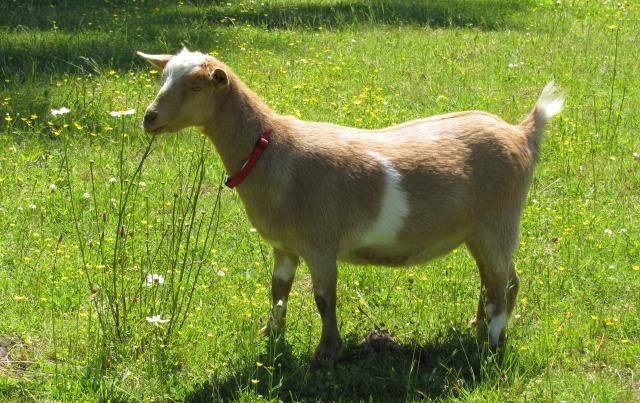 Cinnamon (registration pending)
ADGA Nigerian Dwarf, Blue eyed, Broken Chamoisee Doeling,
DOB: 5/14/2013
Sire: KW Farms SH Sandra's Pride
GrandSire: Brush Creek Insandrashonor, GrandDam: Camanna PL Electra Blue *B
Dam: Coast-Wind DF Honeydew, GrandSire: Camanna DL Double Fusion, GrandDam: Camanna Mary Elizabeth
She is going to grow up to be a beautiful doe and a great milker. More photos of her here.
https://www.facebook.com/media/set/?set=a.628476903848188.1073741845.611079582254587&type=3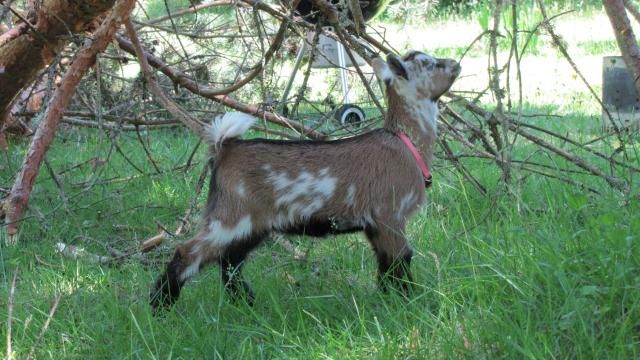 With her dam today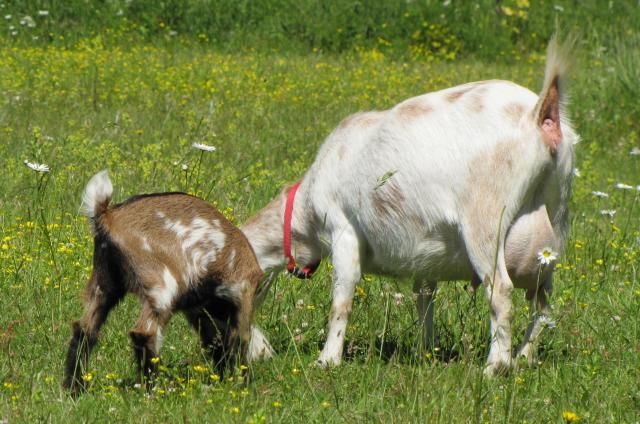 Dam 12 hours after kidding twins