We should be moving in about a week! I am so excited to finally be at our new cabin, and a little nervous too starting our business back up 8 hours away! We have been working and waiting for years to get our own farm and sold our entire herd of goats to make this happen. And we finally get to get out of this aweful apartment, now that we have rats moving in I can't wait even more lol! We have one more job to finish up here, and then two more big loads to take, one being the horses and goats and then we should be all moved in! We got the goat shed up a few weeks ago in one of our trips, the horse fence up last week in another trip. We are still waiting on the fence guy to do our goat fence, hopefully soon! The goaties are all tattooed and ready to go, the two little girls are sold and leaving today. Lucked out and sold my mule to a wonderful family, she should be picked up sometime this week. I hadn't intended to sell my paint mare too, but may have found a great home to give her away too before we leave, every little cut in expenses will help us get through the winter!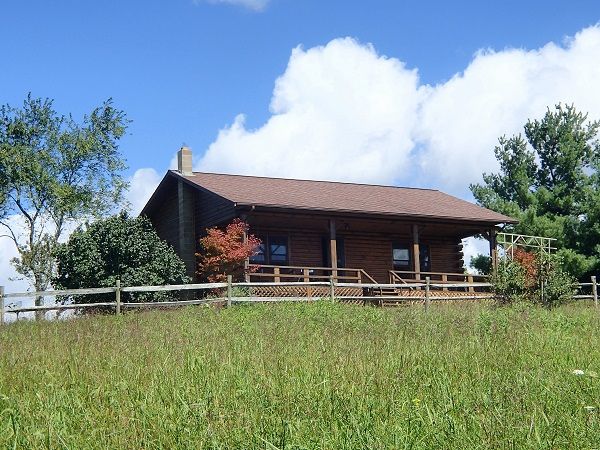 Inside the horse barn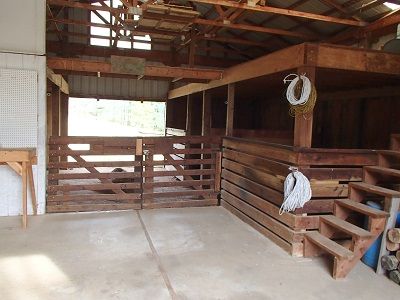 Our barn from the porch
Horse pasture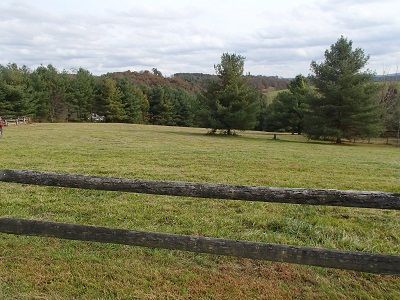 The little goatie shed, I have since stained it. Its tucked up in the pines near the house.