Discussion Starter
·
#1
·
Heres Tillys polled doeling doing what she was finally able to acomplish! She's 2 weeks old and the only one of the trips to make it for a ride!
Binkys doeling Nugget is also an acomplished back rider!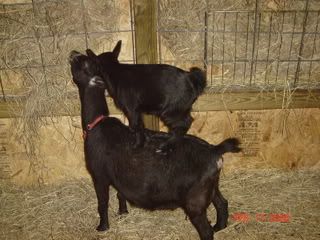 Bootsies triplet bucks seem too "stupid" and don't want to try at all! Sorry but these boys have that blank stare look going! The girls are very curious but the boys are just like Eeyore off Winnie the Pooh!