Discussion Starter
·
#1
·
My cockatiel Joe loves his baths, so do the other birds, but they are more shy, so I can't take pictures of them really doing anything because they are afraid of the camera :roll:
The whole gang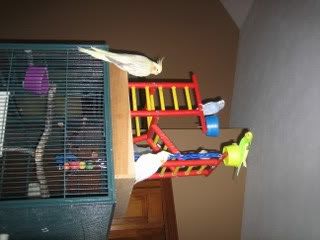 Here's my JoJo. He is such a baby. He's all over you all the time and is so sweet. He loves head scratches. He also loves coming in the shower with me. lol. I use a squirt bottle to mist them, so the pictures are kind of blurry.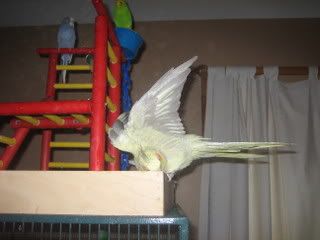 mmm that feels good!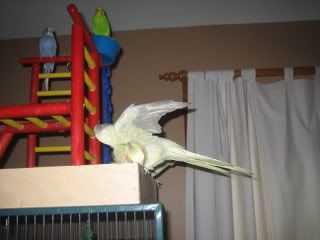 getting those hard to reach places!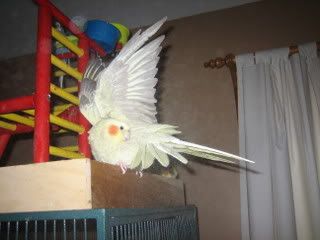 Then here's Jack, my rescue 'tiel. He is really coming along, but still has lots of trust issues, especially with people besides me.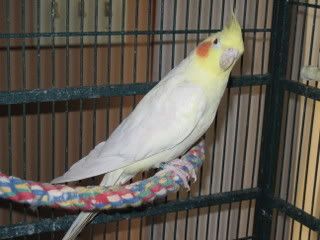 Little budgie Teddy!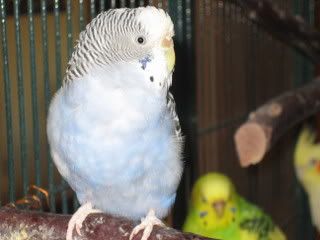 and little budgie Bobby!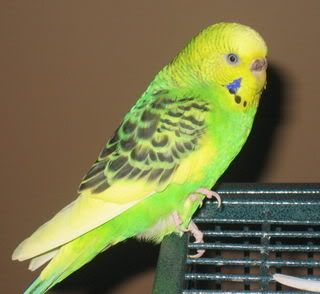 There's my birdie crew!