Discussion Starter
·
#1
·
I am on baby watch again. I must say its an excellent distraction from all the heartbreak. Keeps me going and keeps me saine. Both girls are bred to
Little Tot's Estate Meadow-Rue
and both girls are due 2-28. Minuet's ligaments are nearly gone. They've been dropping daily. She is getting mushier too. Blossom's ligaments have been hard but are softening today, yet still kind of hard. So I think Minuet might go first. Course it wouldn't be the first time one of them tricked me either! Ha!
Here's
Blossom
, she's a 2nd freshener (Nottie's mom.) She had twins last time, buck/doe and both were coal black. Nottie got the blue-eyes. This time there won't be any blue-eyes nor should there be any black. Rue has given me 7 kids so far and all 7 have been chamoise.
This is an old pic, taken 2-2...
Here's
Minuet
, she's a first freshener. She carries black and has blue-eyes. I am guessing some gold or chamoise kids and I'm hoping for blue-eyes too.
Think pink!
Really old pic, taken 1-28...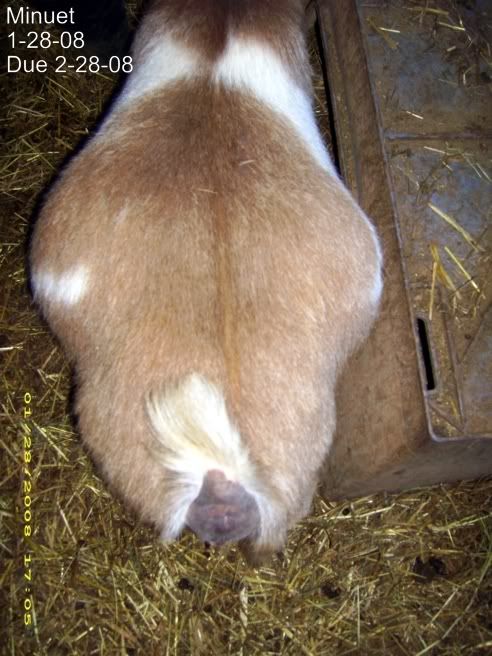 What do you think they'll have? I'm getting so excited!