Discussion Starter
·
#1
·
I don't plan on showing goats ever, but thought it would be interesting to find out about my boys' conformation. I have never set up a goat before, and I'm sure the way I did it is wrong (I couldn't "punch" them down or keep the feet in place), so advice on how I should do it is appreciated. The Nigerians are a bit on the pudgy side, I know. Anything else anyone wants to comment on I am happy to hear.
First is Pace. He is a 2 year old Nigerian Dwarf wether. He's about 65 pounds. I love how rich his coat color is at this time of year! He wanted to eat the grass so was being a pain in the butt and hunching his back lol.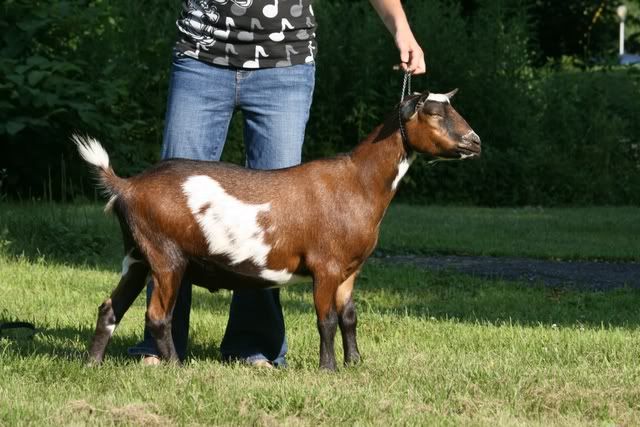 I know I am beautiful! Now worship me!
Next is Shanti. He is Pace's brother and is about 75 pounds. I clipped him a few months ago (very badly!) but it grew in well.
He is one cool dude. Here he is showing his charisma by winking at the camera.
Last is Melino. He is a year-old Alpine wether. He kept turning his head up to look at me like "what in the world do you think you're doing, you crazy person?" He is about 30 inches tall now and 120 pounds.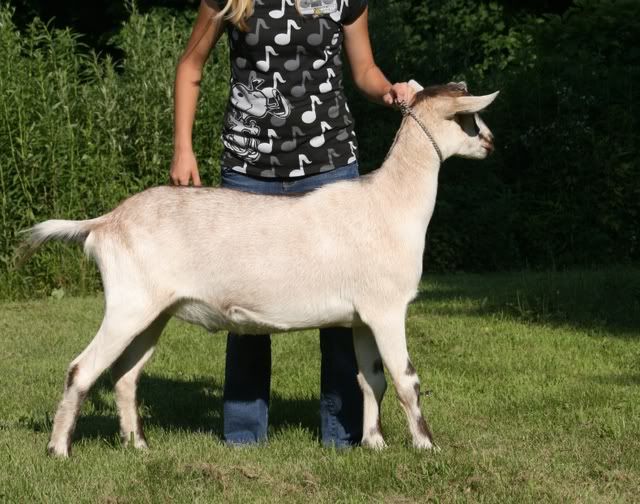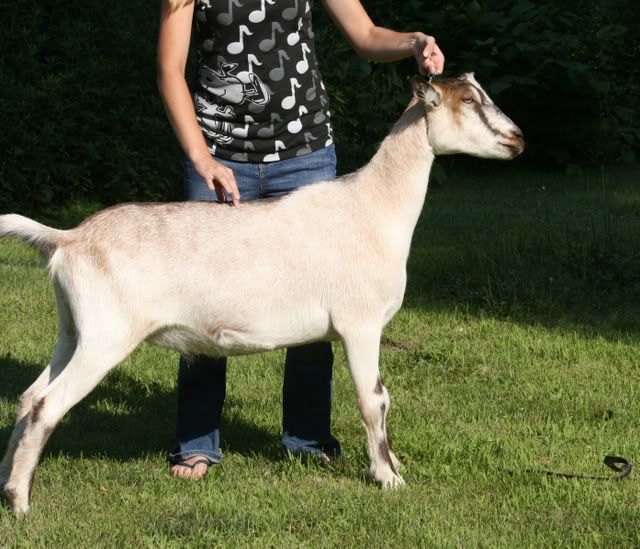 If these pictures are too big and take too much time to load let me know. I made them this size since I wanted people to be able to see the detail better.