Discussion Starter
·
#1
·
We will be rehoming two lovely does. We would keep them, but we have some big changes coming up and need to reduce our herd.
April is a three year old doe in milk. She should give about three quarts of milk a day. April will need milked twice a day. Her milk tastes like whipped cream, and she is our only goat who eats mint leaves. (which occasionally makes delicious minty milk) April is stanchion trained. She is a full, grade, Nubian. We have had her family for generations now, and she has some very nice lines. She is super sweet and will be a great goat for a family. April's sire is an amazing ADGA registered buck with incredible lines. She has had two kiddings. We have kept all of her doelings because she is such a wonderful goat.
She is available with her cousin, Hephzibah. Hephzibah is a yearling dry doe. We are keeping lots of goats who are closely related to her. She is very sweet, and acts like a puppy. Her sister is the best milker we've ever had. Hephzibah is a 3/4 Nubian, 1/4 Alpine cross doe. Her sire is an amazing ADGA registered buck. We've raised both of Hephzibah's parents. She is very well behaved on the stanchion already.
Both does are very friendly. They have been raised around other goats, children, water fowl, chickens, horses, dogs, and cats. They would be great for a beginner or experienced family. They may make wonderful 4-H dairy goats. These girls have recently had a summer shave as well.
April: $250
Hephzibah: $150
Together: $375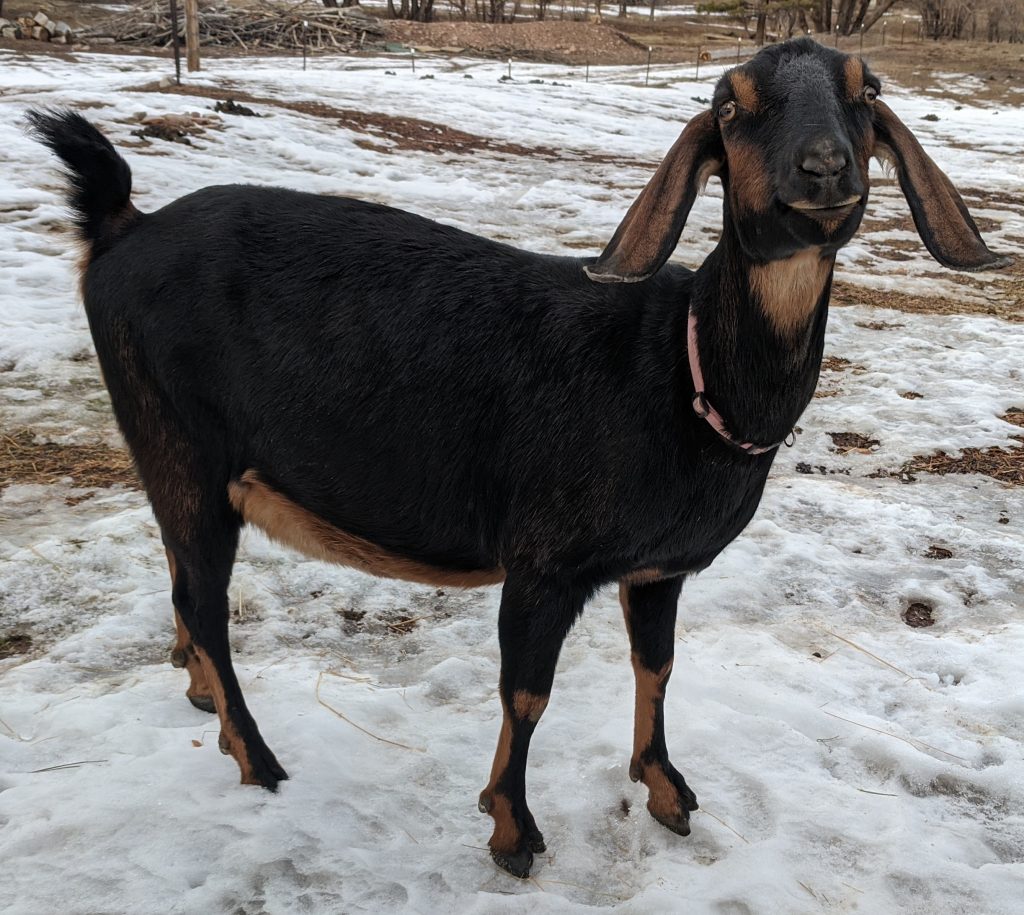 April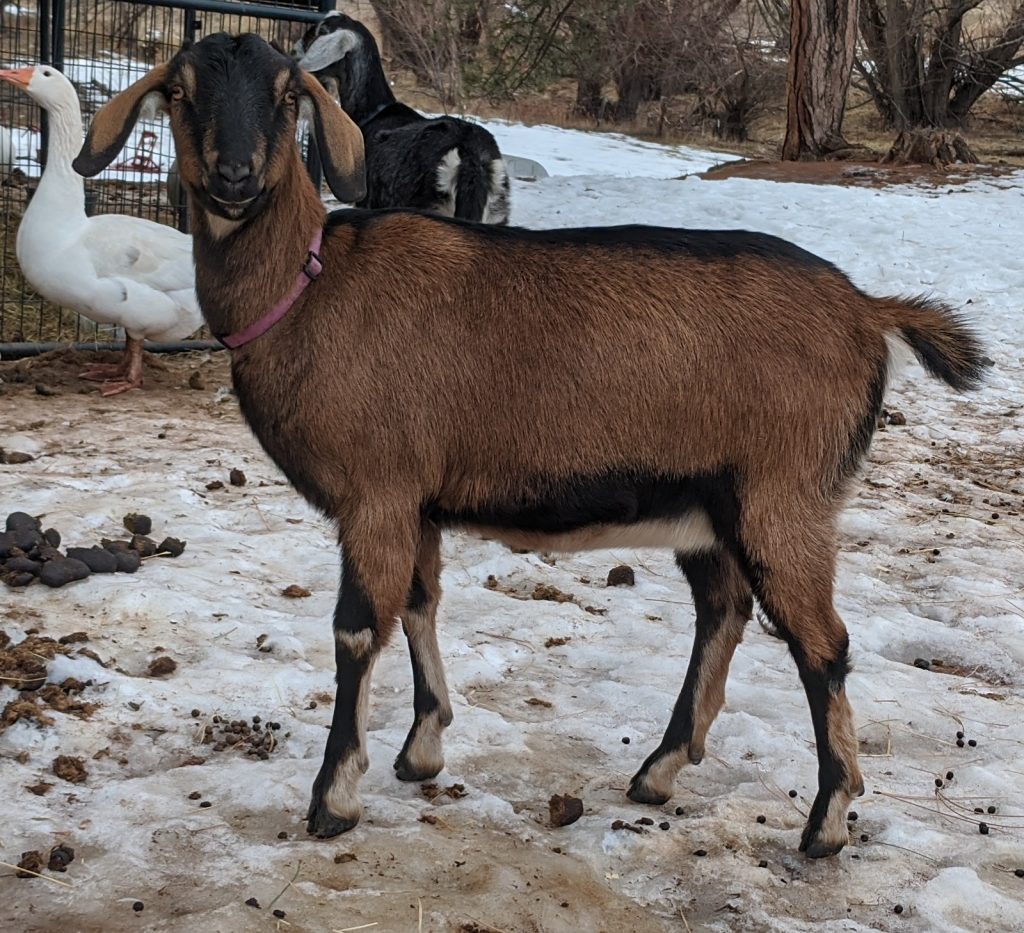 Hephzibah