Discussion Starter
·
#1
·
My two Caesar's Villa does are due next to kid. I'm excited to see their babies. Both are doing very well, getting udders and blowing up like blimps.
Here's Caesar's Villa FL Fuchsia due 3-16-08 so she's on 141 today. She is bred to Caesar's Villa P Stedman *S and she's HUGE. She had triplets last time and was this size. 2 bucks and a doe. Her previous 5 kids were all bucks! Pray for doelings!!! :girl: :girl: :girl:
Here she is after her birthing haircut this morning...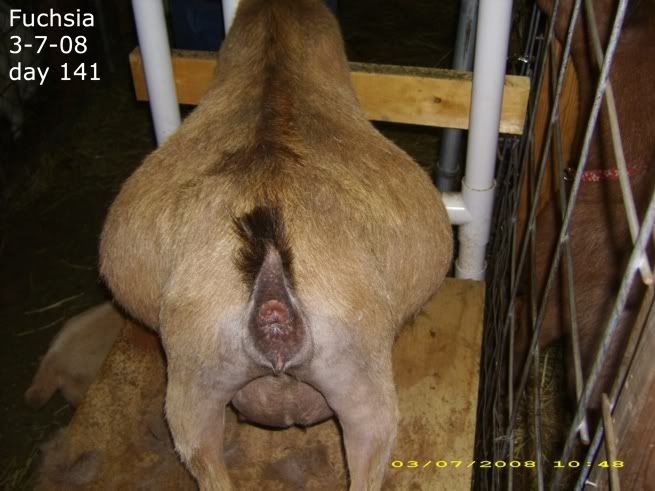 Here is Caesar's Villa P Faith and she's due 3-20-08. This is her second freshening and she's already bigger with her udder than last time and I'm THRILLED with how her udder looks!!! She too is bred to Caesar's Villa P Stedman *S. She's bigger than she was last time and last time she had a single doe. Think pink! :girl:
We're getting another CV doe soon. Her name is Caesar's Villa PB Baby Barbie and she'll likely be bred to Stedman in April or May as she wasn't bred last year. I'm so eager to see these babies!!!
Here's Stedman...
Any guesses what they'll have?