Discussion Starter
·
#1
·
:stars: Our first kids of the year were born last night!!! :lol: Twins - :girl: :boy:
The boy is brown with frosted ears and nose with a partial white belt. The girl is white with brown and black markings. These are 1st generation MiniNubians. They both have beautiful breed character and are SUPER CUTE!!! I thought they looked tiny when I saw them, but after weighing them, they really aren't that small. The buckling was about 6 lbs and the girl was 4.75lbs. Compared to some of my kids that weigh in at 3 lbs... These guys are a actually on the larger side! But when they are standing next to my babies from last year they look quite tiny.
I'm so excited that kidding has started!!! :stars: :leap: :clap:
Here are some pictures of them. These were taken last night when they were only a few hours old so they are still a little wet. Especially the doeling.
Both of the kids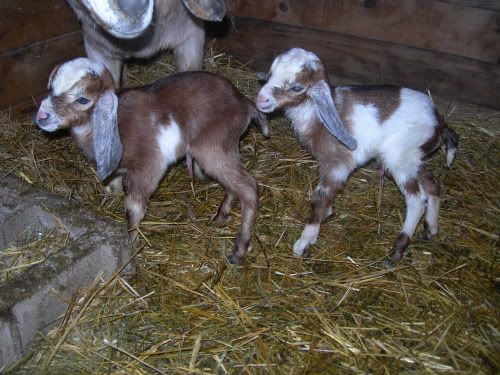 Here's the boy: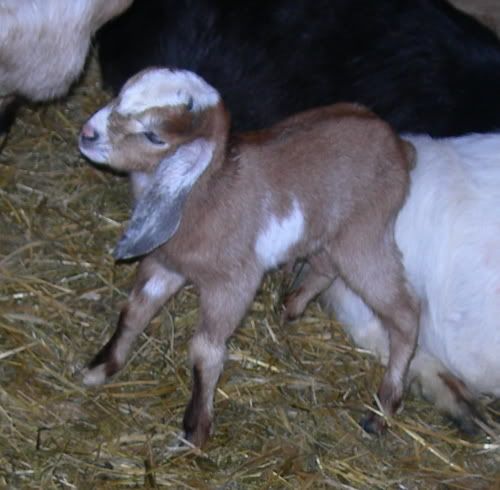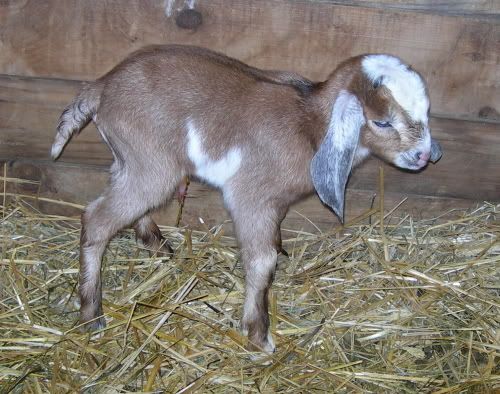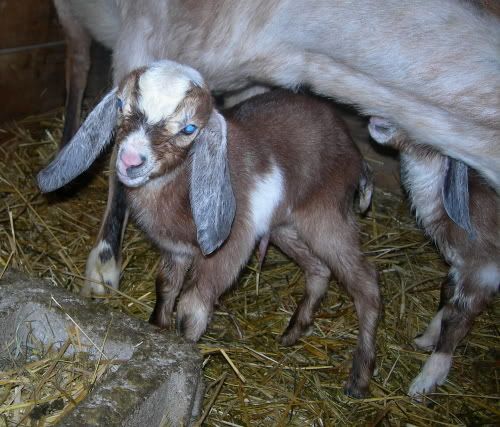 And here's the girl: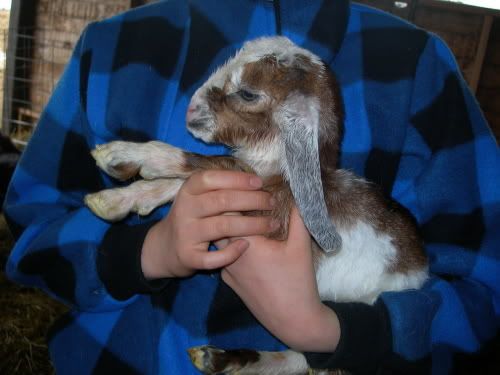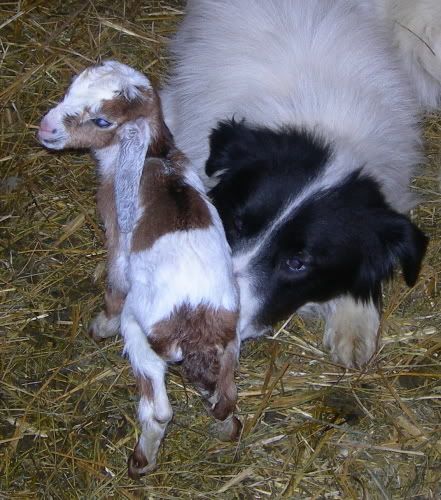 That last picture shows how much our Great Pyr cross love the kids. She has been REALLY good with them.
So how do you like them???