Discussion Starter
·
#1
·
Our doe Zodiac surprised us tonight by delivering her babies! We didn't expect her to deliver until this weekend and she showed no signs of being ready. I checked the girls at 7pm and everyone seemed just fine. Then before turning into bed I went out at 11pm to check on them and there was Zodiac cleaning up the second baby. I was shocked to say the least. She gave us to beautiful, healthy bucks! I was toldd this was to be a buck year, I guess that is holding true for me so far. My Carolina is due this weekend as well but I best keep an eye on her in case she is as sneaky as Zodiac was! :wink:
I just wanted to share our two beautiful boys with you all. They are healthy and thriving, so I couldn't ask for much more!
Here they are. My new boys!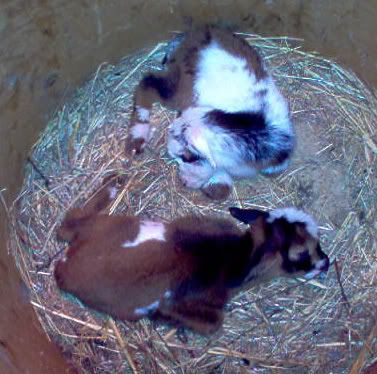 Tina