Discussion Starter
·
#1
·
Hi everyone!
Its been a long time since I posted but all is well on the farm. I recently expanded my little herd of goats to include a pair of pregnant does who are due on April 1st and 2nd respectively. They are settling into the farm very well and the wethers are learning to play nicely with them.
I'm completely new to goat kidding and appreciate any advice. I'm currently putting the finishing touches on their kidding stalls. When should I start to introduce them to their stalls? Should they be confined to the stalls all the time during the week of their due dates? Any other suggestions are most welcome!
Here are some photos of the new gals, Dixie the black and white and Caddy the multi-colored.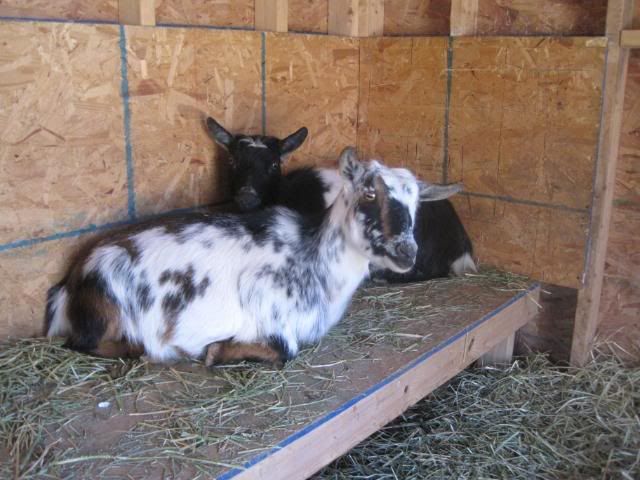 The day they came home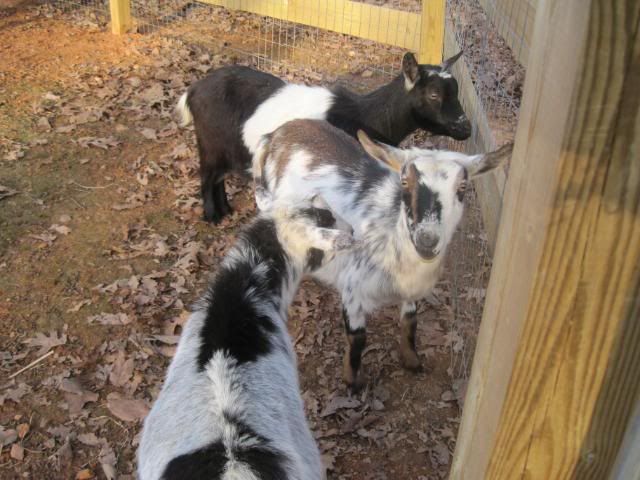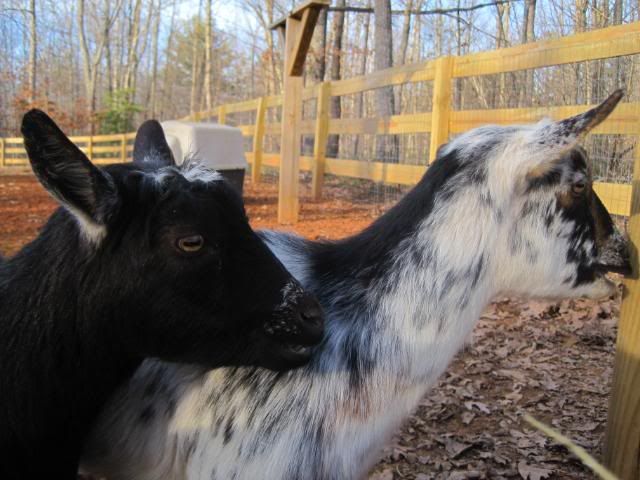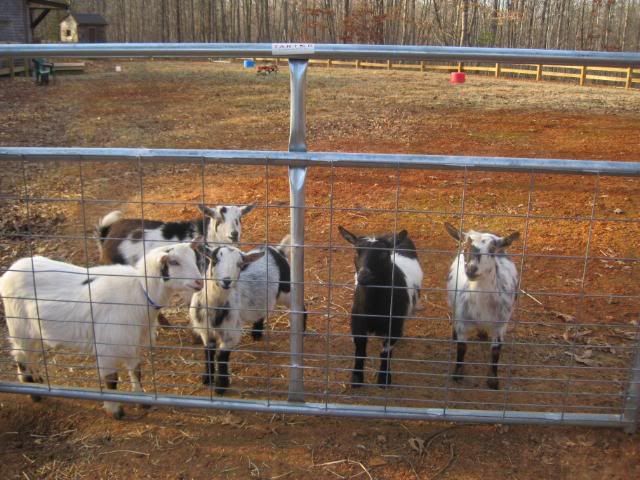 The whole herd through the gate!