Discussion Starter
·
#1
·
Hi. This is me, Lilly. Or as I'm now called: Louie. Fat Louie.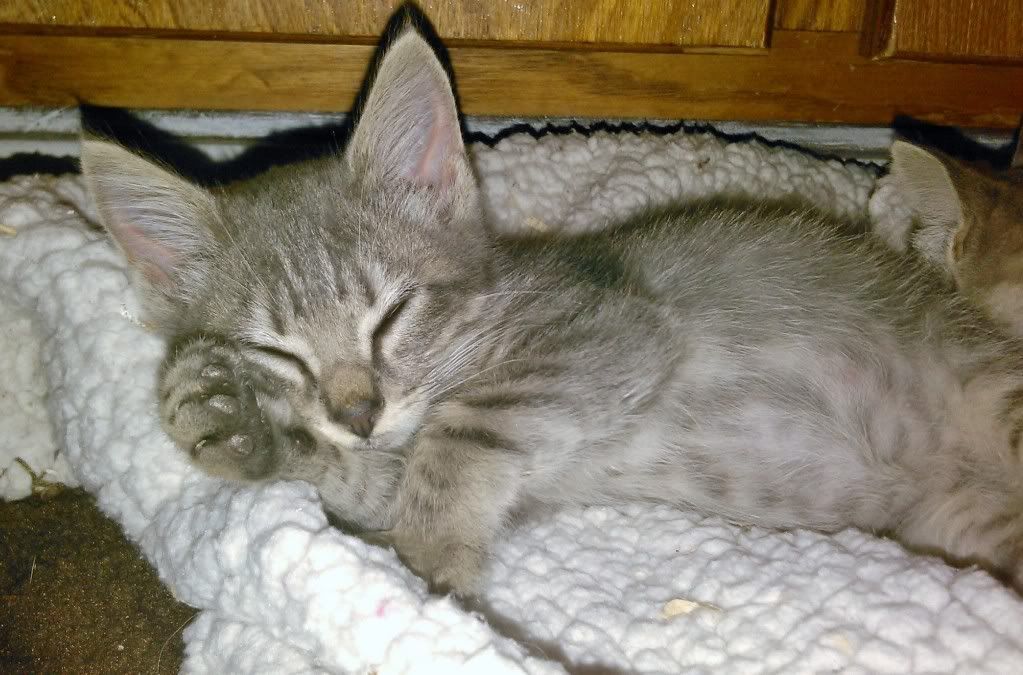 My hooman mommy brought me and my sister home 3 weeks ago. We were 6 weeks old. My real mommy kept having lots and lots of kittens and we were kept outside in the cold. When my hooman mommy and daddy came to see us, they were only gonna get my sister, Josie. But daddy picked me up, and, well, here I am. They thought they brought home 2 girls but during last night's playtime my daddy saw my boy bits. The first thing he said was "well we're not getting rid of him". Luckily my mommy thought the same thing. What can I say, I can't help that I'm so charming. :cool
Anyway, my new name is Fat Louie. Louie for short. I heard them talking about getting me fixed soon. I didn't know I was broken? Oh well. I don't mind as long as I still get to live with my sister and my 2 other girl cat friends.
So. That's me!