Discussion Starter
·
#1
·
You were an awesome goat, even at your young age. You had the best temperment you could want in a buck....so calm and sweet. I am sorry we didn't think it was anything else other than you just "off" because of the feed switch until it was too late. The vet says is was an overload of cocci and you bled to death. The cocci count was 4+ and that's as high as it goes. But you never showed any signs of cocci....just lethargic and enemic. We talked to your breeder after you passed and before we talked to the vets...she suggested enterotoxemia, especially since we just switched the feeds, even though you had your two CD+T shots. She's had that happen before. We will always wonder if you had something else wrong, like entero....as there was never a single sign of cocci and we find it hard to believe a three month old like you would have such heavy load.
Laredo 2/15/08 ~ 5/19/08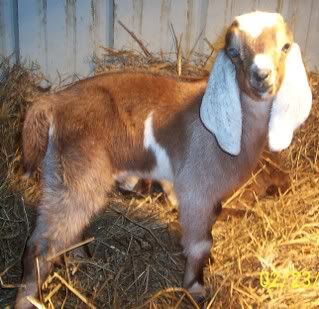 Striking a pose:
Good bye you sweet boy. You were loved and will be greatly missed.