Discussion Starter
·
#1
·
Been a hectic week, as always. Thought you guys might want to see some pics
Jeffrey, my oldest brother, tipped the tractor over mowing ditches, the tractor is ok and so is he, they didn't tell mom till the day after and she freaked, I thought it was funny
: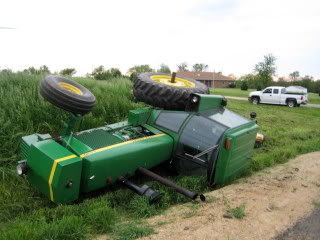 Jeffrey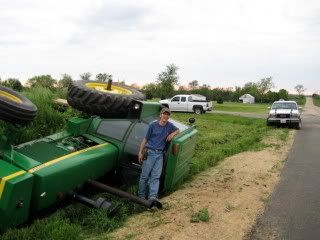 Pulling it up:
Not much damage: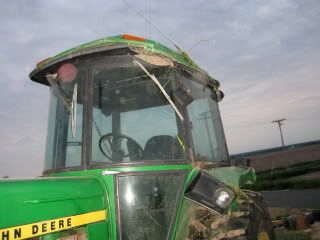 Yesterday we had horrible dust storms with 60 mph winds, you could hardly see anything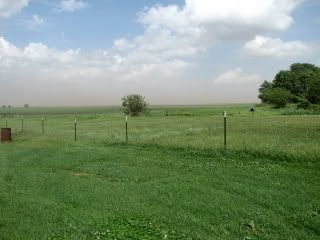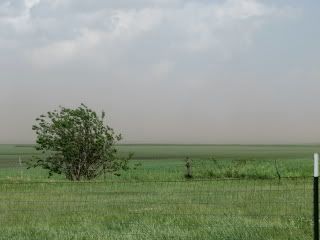 This is looking down the runway, note the ditch bank how you can't see it on the left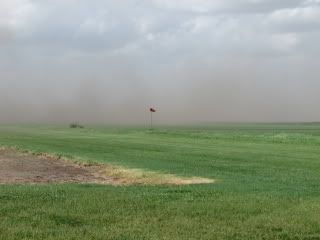 to the left of the tree line you can see the dust storm here, because of the hay fields out front we didn't get hit too bad
http://i65.photobucket.com/albums/h232/ ... G_5825.jpg
And last but not least, I finally cut my hair!! I was getting tired of it, and it was so long and hot, I have a foot+ long pony tail that I'm donating to locks of love, I haven't had my hair this short since I was a little girl!!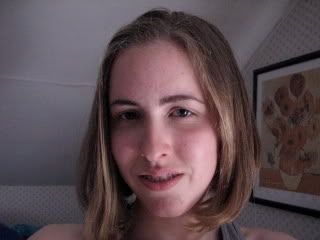 Oh wait, last but not least, my mom and brother went up to Minnesota to pick up my new Oberhasli buckling, the weather is getting bad so pray that they make it back safely. We have decided to name him Skynyrd, after The Lynyrd Skynyrd Band, or Speedwagon, after REO Speedwagon, we haven't decided yet
Lots of pics when he gets home!!