Discussion Starter
·
#1
·
As we are taking down the old barn that is falling down on us, we are putting in new homes. We built two buck houses and then we heard about the hoop houses and decided to give it a try this past weekend.
We are very happy with how it turned out. We did make one mistake and that was putting the t-post on the outside, but it did not really effect much.
Just a few pictures to go along with it.
We bought the tarp a little to big but figured a way to make it work:
The North facing wall. You can see the tarp stretched over the t-post, good thing they are capped.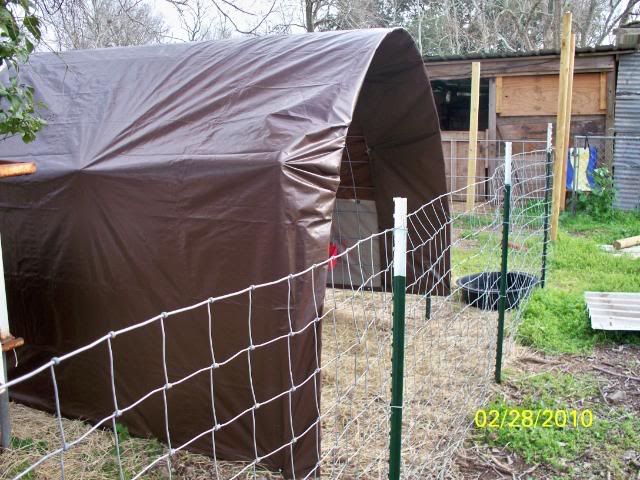 It is tall enough that Wallace can walk into it without hitting his head and he is 6'3".