Discussion Starter
·
#1
·
Thanks to your encouragement I went to see some Nigerian Dwarf kids last night and my hubby, daughter and I picked out two girls!! :leap: I am so excited... they are from two different moms and are both about one week old so I have to wait (
) seven more weeks to bring them home. They are both registered also. The first pictures are of the little blue eyed girl. She has a twin sister, mine is the one up front of mom. In the second picture she's the one behind her sister while they're laying in the corner.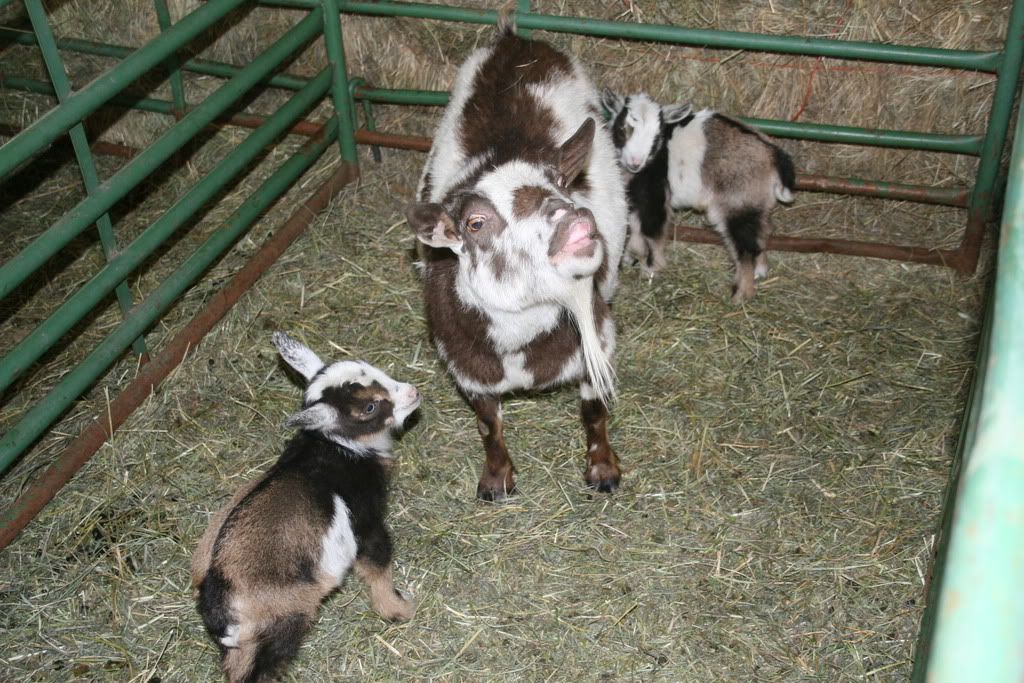 The next two are of the second little girl... in the first picture she's the one closest to her mom. She's one of quadruplets!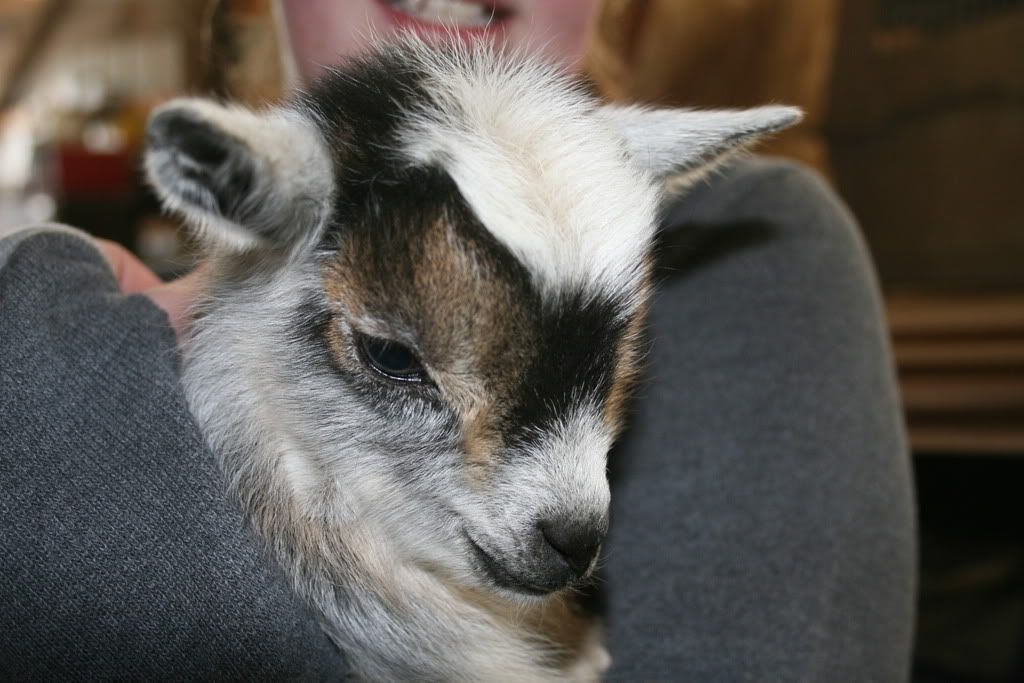 Just for your viewing pleasure and for any comments (positive or negative)= here's both girls daddy...