Discussion Starter
·
#1
·
I am beside myself thrilled with this udder!!!! Pictures are a little messy. I did clean her up but some is dried in so it'll have to be clipped out. I didn't spray her pre-kidding so it stuck.
Anyway, this udder is just too beautiful not to share! Get a load of this...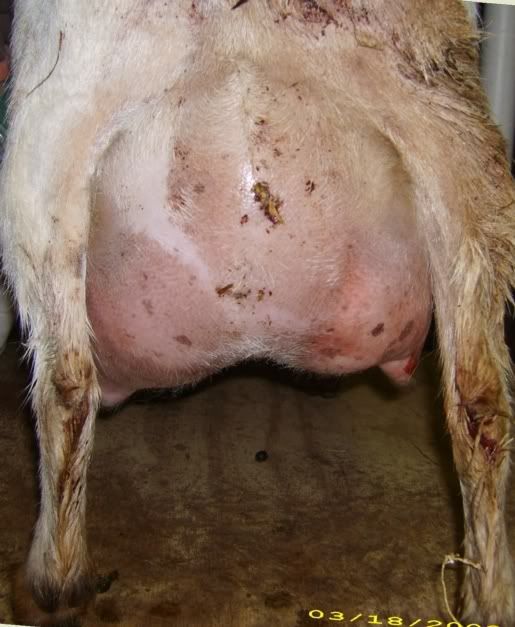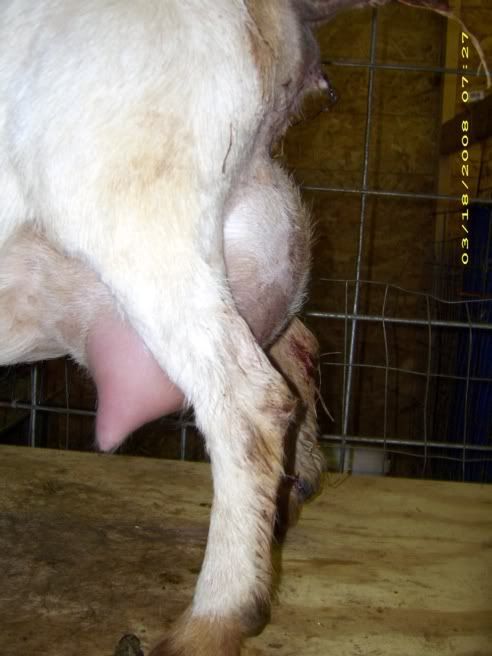 This one was from yesterday...
I am so excited!!!! Her udder filled in so we started milking her this morning. Filled 3 baby bottles for my bottle babies before running out of bottles on hand and didn't make a dent in her udder. Did make it softer for her though as it was firm. She stood very good on the stand, though she was obviously uncomfortable. She didn't show out like I expected. I just love this doe!!! Her personality is laid back and sweet. Quiet, not a talker and she's so well behaved. I hope to show her next month!