Discussion Starter
·
#1
·
I just think it is time to update ya'll on my herd!! The piccies are quite small, hopefully you can still see the lil' goatoes in them though!
LoveBug, "Come down here so I can chew your shirt!"
LoveBug "Ah, see. That is ALL I wanted!"
Charity, licking the tree.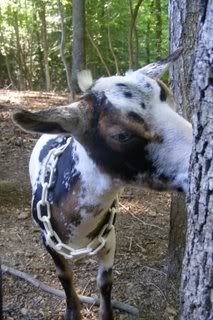 Peach licking another tree.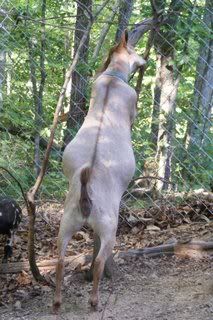 Lamb Chop A.K.A. Lambie
Lucy, sun bathing.
Janna picking a fight with Cameron.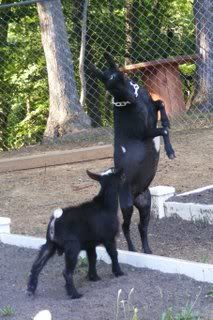 Left to Right. Faith, Cimarron, Ginger and CowGirl. Hanging out.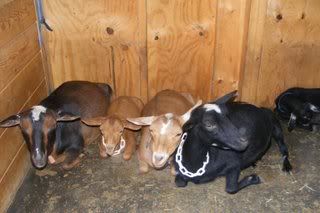 Naya, And yes, she really is THAT red.
Malibu is really friskie!
Joy and her adoptive momma, GowGirl.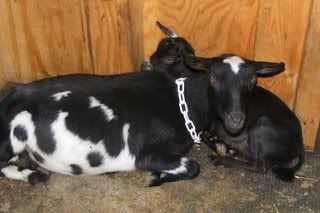 And now THE BOYS!!
Finnigan and Rewind.
Hollywood and Rewind.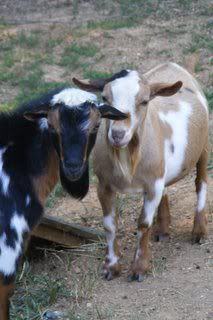 Rewind and his blade of grass.