Discussion Starter
·
#1
·
Well, I thought I wasn't going to get anymore goats this year. I have enough... Or so I thought! Now I'm getting another one! I purchased this buck, Echo Hill's Shining Star, from a friend of mine last year. She was getting out of the Mini's and was only keeping a few does.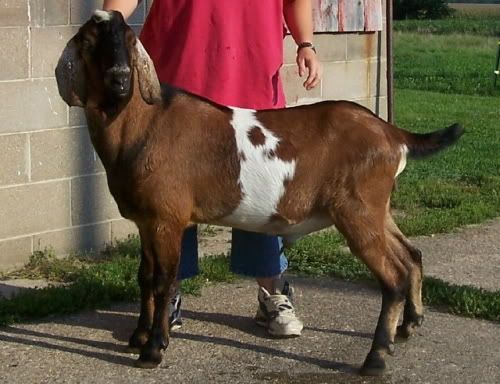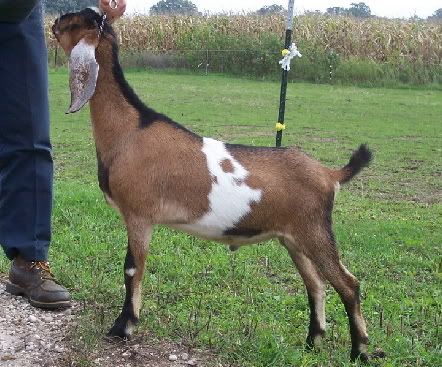 Star has been a great buck for us, but he gave us almost all bucklings this spring. :boy: :boy: :GAAH: He did give me one doeling, but I sold her. I really wanted a doeling from him so I could see what kind of udders he throws.
My friend emailed me a few weeks ago telling me that she was going to sell the rest of her MiniNubians and did I know anyone who would want them. Some of them were Star's daughters. When I heard about this doe who was sired by Star, I was mighty interested for myself. I know her dam and own her dam's sister who throws BEAUTIFUL kids. I asked to see pictures. STUPID! Now I'm getting her. My friend lives 4+ hours away, but she is going to a show where she knows someone who lives about 2 hours from me who can bring my doe to his place for me to pick up. I'm pretty excited!
Here is my new girl. Her registered name is Country Dreams Dixie, but we will be calling her 'Emma' as my dogs name is Dixie.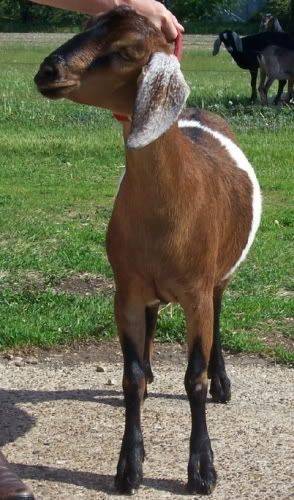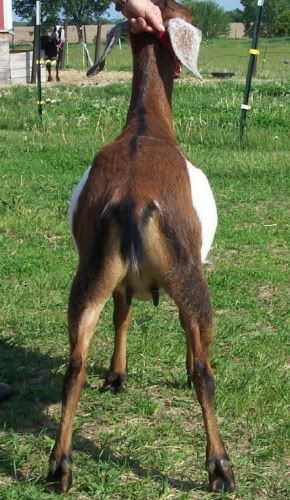 Here are some pictures from when she was younger: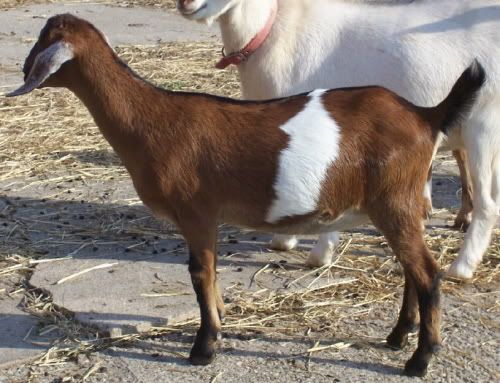 And here is her dam (who give about a gallon of milk a day - and she is a MININubian!):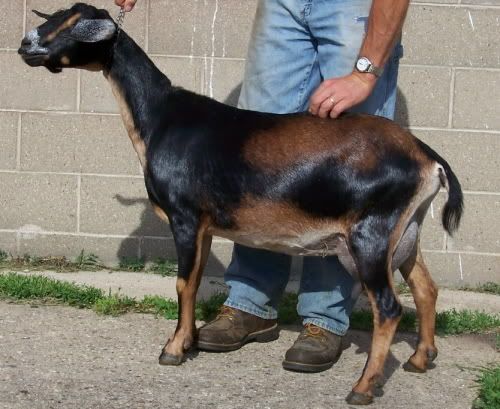 I'm really excited about adding this doe to my herd. I own her sire and have many relatives of her dam, but I think I will be able to use her to better my herd. Thanks for letting me share!