Discussion Starter
·
#1
·
This is the lil' main I retained from Bootsies triplet boys. He sure is growing and I am so hoping that he passes his color combo on with Angel and Goldie in the future!! He is Chiefs kid so Goldie and Angel having Hank as their dad I know I can still expect black kids.
I named him Teddy after my boss Theodore, this guy has one of the biggest hearts of any man I know, next to my hubby and he was the one that showed the most compassion when I lost My Dolly and her babies last year, I just had to honor him with a baby goat named for him.
Teddy...being a typical 7 week old buckling..not a care in the world!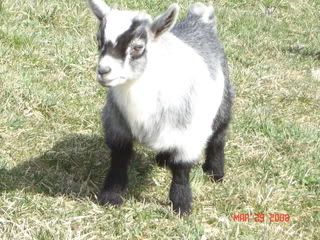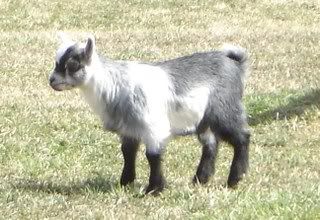 Here he is at 11 days old..I love the black spots around his mouth and he has a couple black spots through the white on his poll