Discussion Starter
·
#1
·
Bootsie is a few weeks shy of 8 years old, this is her 6th freshening and now at 10 weeks fresh she is giving me 3 1/2 lbs a day! I do know that she has good medial and decent teat placement...she was my first mini milking experience...to me after seeing "great udders" she needs to have more rear attachment.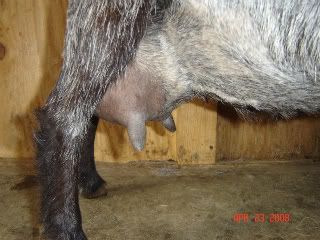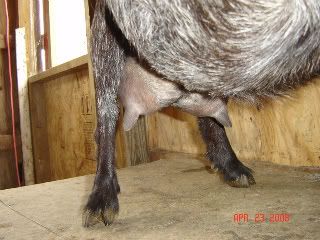 Tilly is Bootsies 5 year old daughter...This is her 4th freshening at 9 weeks fresh w/ triplet does!
She too has IMO good medial and good teat placement, but the rear seems too loose...she also has ..Idon't know what you would call it...she has "pocket like pouches" in front...they are pretty deep and the skin is loose there too.
She is giving me 3 lbs a day, provided she wears her "special collar" to keep her from sucking herself!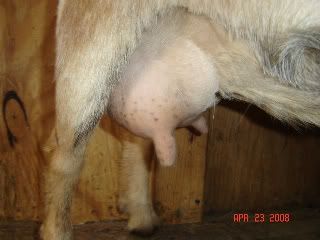 I do value any opinions I get! Please let me know what you think! :thumbup: