Discussion Starter
·
#1
·
We rescued a kitten about four weeks ago from being put down at the vets. She needed a playmate so we found another little girl to make part of our family also.
Here's the new baby ... she's only seven weeks old (to young to be taken from her momma but the lady was getting rid of them no matter what so we figured she'd have a great home here and got her), she crawled up under the computer on my hubbys lap and fell asleep!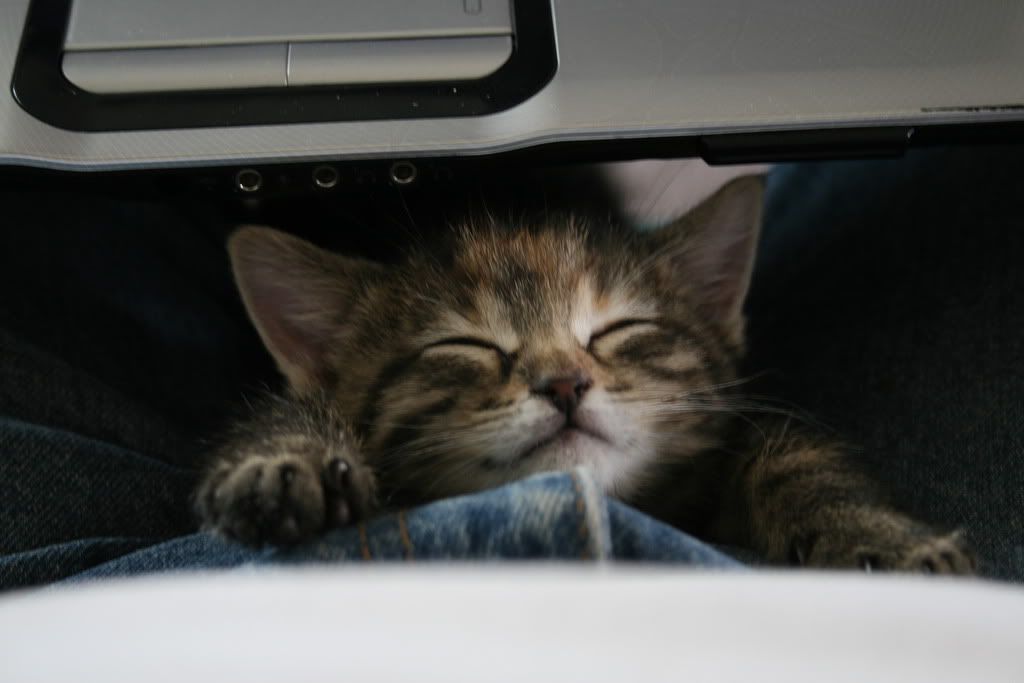 Here they are together... our first 'baby' is getting so big that we have to protect the new babe...