Discussion Starter
·
#1
·
Long, LONG story short, I have been dealing with these people for 3 years. I have rescued a total of 19 horses out of there now, she is the 4th I have had in my possession, except this time shes only partly in my possession LOL. Her main owners are one of the couples who took one of the mares I took the first time. This new mare needs a name, I am really liking Fanny so far, its a good old fashioned name, and this mare is 32 so its kind of fitting.
At the hell hole that she was living at, a 15x20 pen with 3 other mares, one of which is a bit thin, she will be the next one to get taken out of there probably sometime this fall or when ever she is really emaciated. They ONLY let their horses go when they are skin and bones. THey started out with 70, then gave away 40 starving ones, then starved 20 more, gave them away, now they are down to 8, and they gave her away today, so its 7 left! 3 mares and 4 stallions, and yes, law enforcement knows about it all, my sheriff buddy I met through all this mess puts heat on them when things get weird enough to be close to illegal and thats when they give up horses.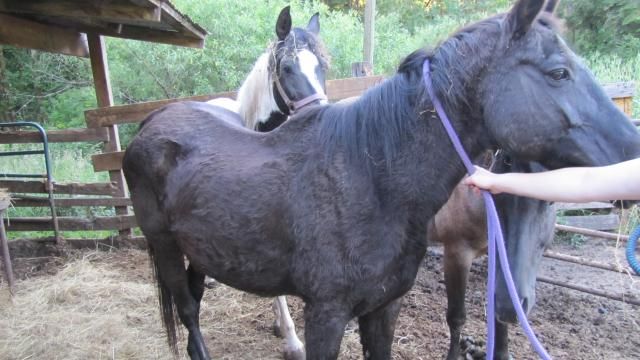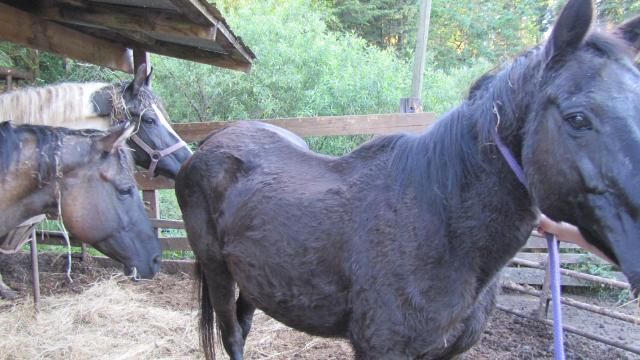 Her first day at her new home. This photo really makes he look a TON better than she is.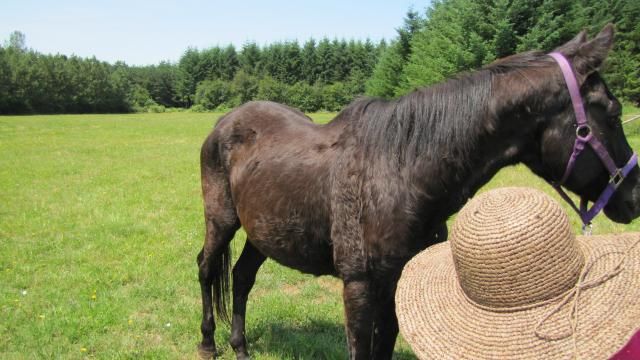 She has horrible lice, just like ALL the others I took out of there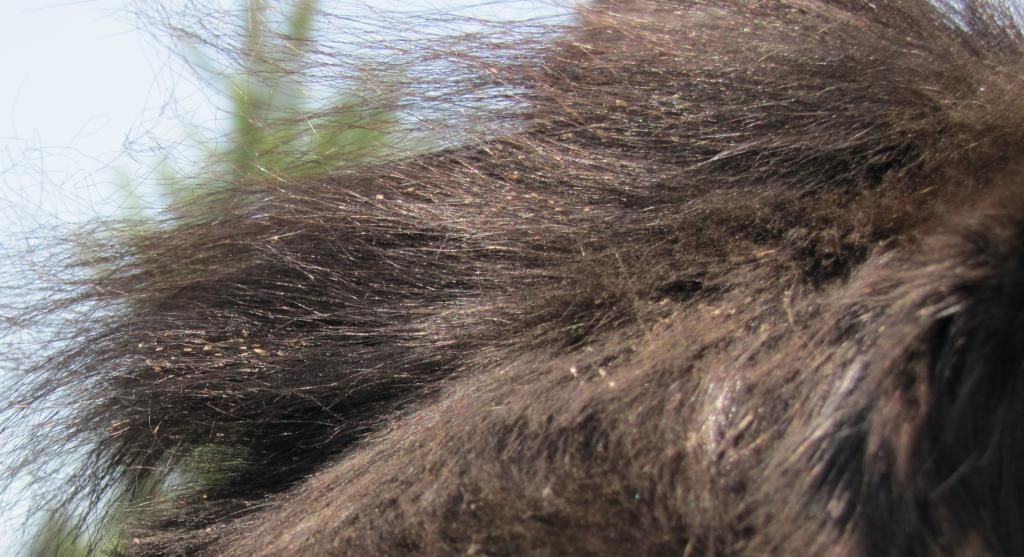 The 3 other mares I had here from the first time I took horses out of their place
Amber 3 years ago, the mare I ended up keeping. SHes literally mentally slow, shes 20 and still baby chatters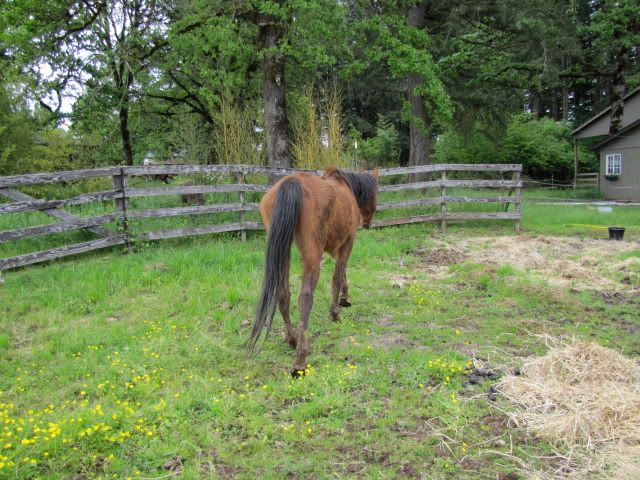 Clover 3 years ago, she lives next door with my awesome neighbors and the new mare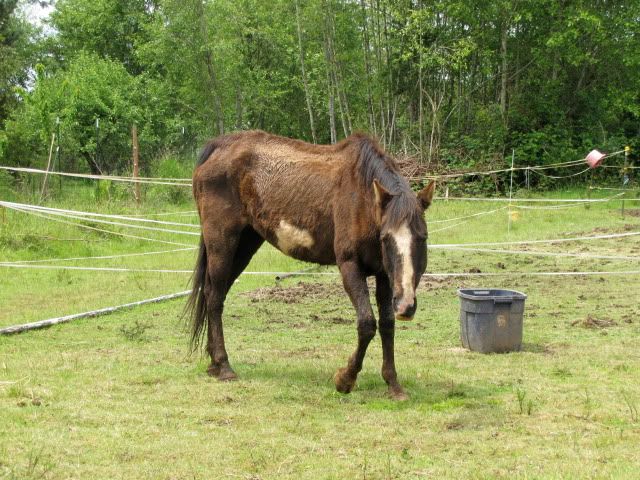 Sophie 3 years ago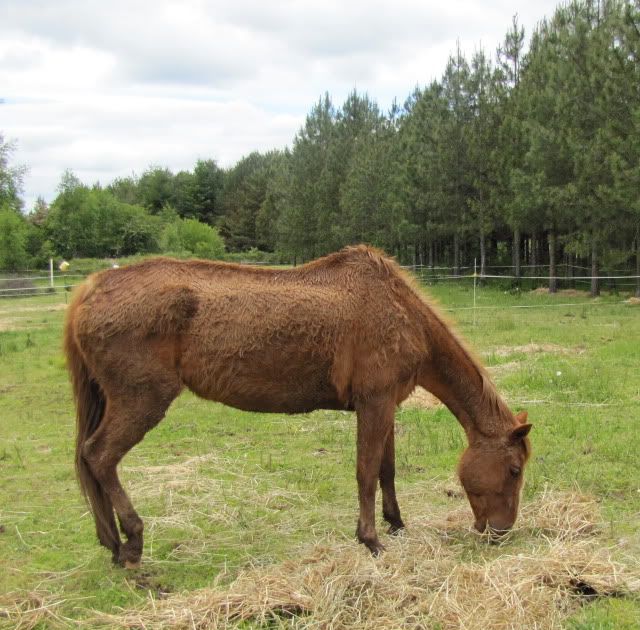 I am thankfully and relieved that they gave up this mare before they starved her as bad as they ahd starved the previous ones.