Discussion Starter
•
#1
•
Hi everybody,
We have several very nice commercial boer bucklings for sale ranging from 75%-87.5% boer. These guys cannot be registered but would be great for anybody who wants a great buck at a reasonable price(anywhere from $150-$200). Bucks are sired by:
Boomhauer, our senior herdsire. Boomhauer is a unregistered FB boer buck, he gives us few daughters but those that we have are just awsome. They are easy kidders, great mothers and have plenty of milk for their kids. His sons are fast growing and well muscled. Here is Boomhauer: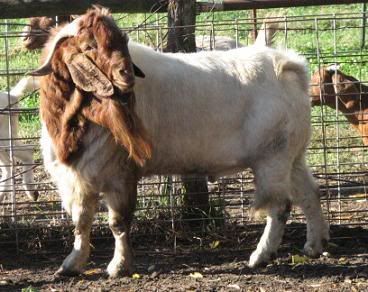 Kids are also sired by Back 2 Nature Chi Town Hustler. His first kids on the ground so far are very nice, very muscled, long bodied, just great. Here is Hustler: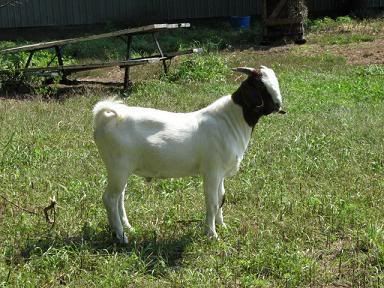 We have 3 bucks available from Maggie(two paints and a solid brown) sired by Boomhauer, these kids are 75% boer: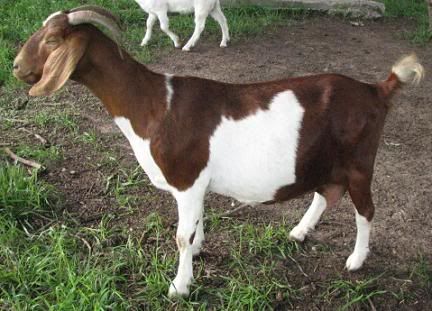 Maggie is a great mother who always has ton of milk, a great udder, and she is an easy kidder. Here is one of her bucks from this year at a day old: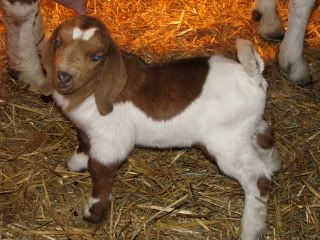 We also have two bucks available out of Dixie(traditional colored), sired by Hustler, kids are 87.5% boer: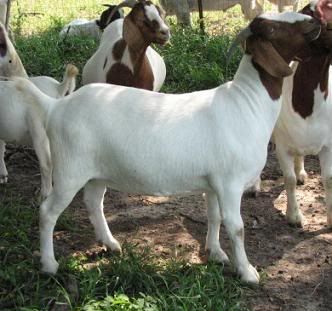 Dixie is a Boomhauer daughter and she had these two HUGE kids on her own, she has lots of milk, a nice tight udder, and her kids are just little butterballs.
Also a buck available from Little Linda(traditional colored) sired by Hustler, he is 87.5% boer: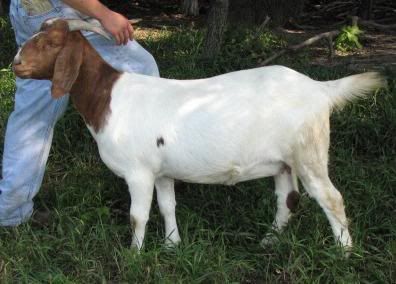 Little Linda is a good sized doe(sired by Boomhauer) these kids were 10lbs a piece and HUGE and she had no problems. She is a very lovely doe, very muscled, a great mother, with lots of milk in a tight udder.
More pictures available on request, if you are interested, email me at
[email protected]
To see more pictures of his goats, visit
http://www.freewebs.com/delhotalboerfarm