·
Adventures of Pumpkin and Cookie
I got Pet of the Day!! We are SO excited!! We are telling the world how amazing goats are and helping other goats find great homes like we have!
Check my
Pet of the Day Page!
~ LUV Pumpkin and Cookie
http://www.PumpkinAndCookie.com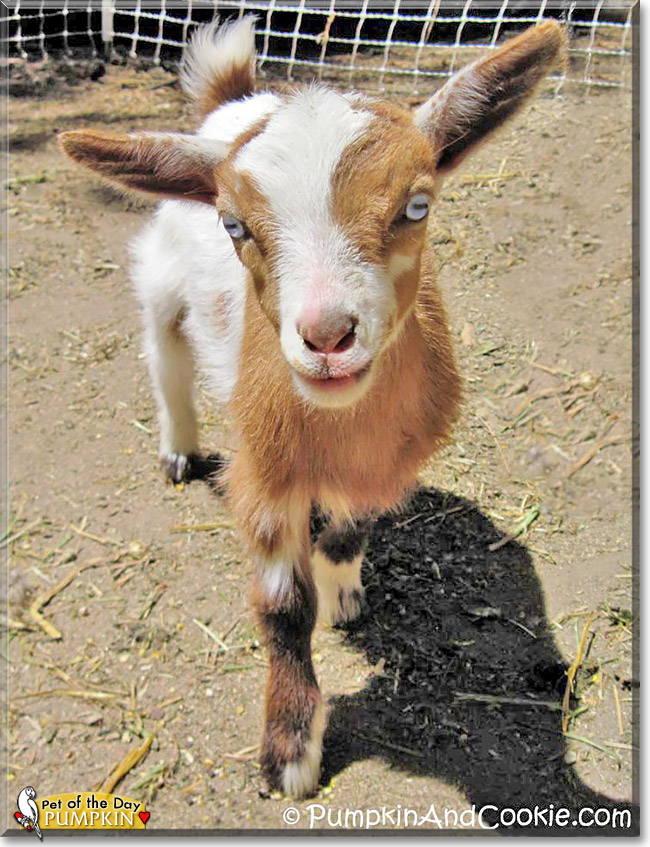 PS) We're still raising funds for New Moon Goat Rescue & Sanctuary! PLEASE help New Moon Farm by ordering our books! You get a discount and we donate proceeds with every book order to New Moon Farm!
ORDER Here:
www.PumpkinAndCookie.com
CODE: DE3EASVP
New Moon Farm Goat Rescue and Sanctuary:
www.NewMoonFarm.org