Discussion Starter
·
#1
·
Okay it's been raining since about 5:00 a.m. this morning and it's driving me INSANE!!! :angry: Poor goats and sheep are in their port a hut, except for Lyrae who is in the dog crate of all things. :scratch: We tried to get her to stay on the porch but that wouldn't help much now considering we've just about got a pool there now. :GAAH: I was NOT expecting the rain to be THIS bad.
Now I feel bad for Lyrae especially since she's already been acting off. I think I'm going to beg my parents to let me clear out a spot in the garage to put her until the rain goes away. But I know they won't like the idea. :shrug:
Here's our backyard as of 3 minutes ago.
This one is the porch.
The east side of our yard.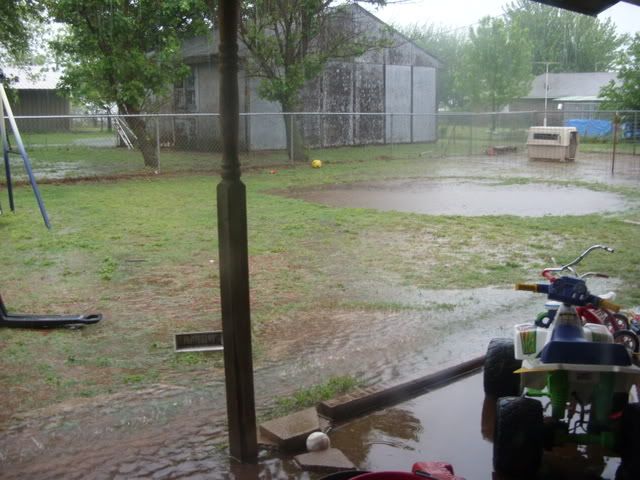 And the goats pen.
Sorry couldn't get the west side of our yard. :help: