Discussion Starter
·
#1
·
Ok, so I have 4 girls on day 141 today! I'm getting so excited! I'll post pics in a sec... photobucket is being slow. :type:
Emily looks the closest right now, her udder is full (but not struted) and her ligs are doing the "hard.... soft" thing though they haven't gone yet. She is huge compared to last year! And her udder has me pleasantly surprised, see Emily is a rescue and I don't usually expect a lot out of those udders! Way to go Em! Oh, and she is polled so that's always a plus!:lol: I'll get some pics of her udder up soon.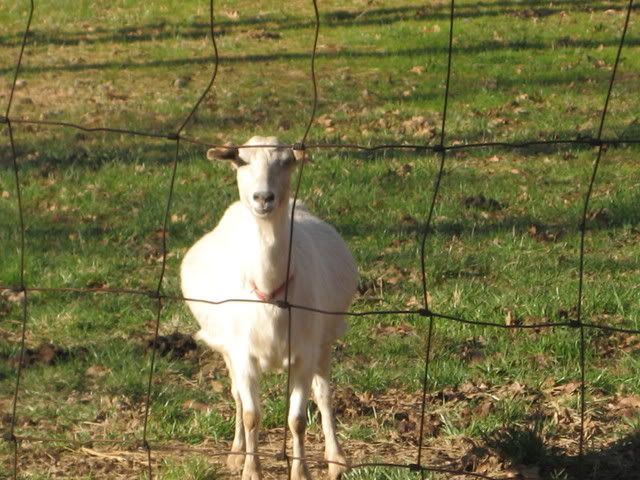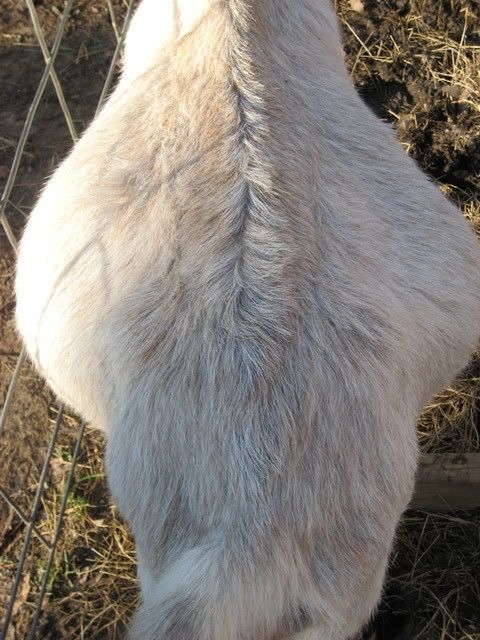 Glitz looks just like the sleek yearling she was when bred! Her baby sure is an active little thing though!! Sometimes you can see a whole hoof sticking out of her side! I'm thinking she must have a tiny little thing in there to hide it like she has though. She has an adorable little udder coming and her ligs are starting to get soft. I'm probably the most excited for her kids. Glitz is the first nubian doe I had born here and her brother Lone Star (lost him last summer :tears
was my baby. If she has a buck he will be fixed and kept in memory of him. And if the kid is a girl of course I will love her just as much.
This is her first kidding so say a prayer for her!Her leg is better now, btw. Thanks, Sara.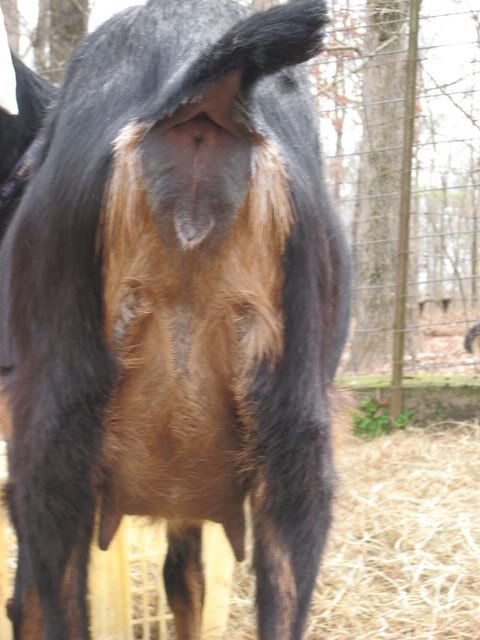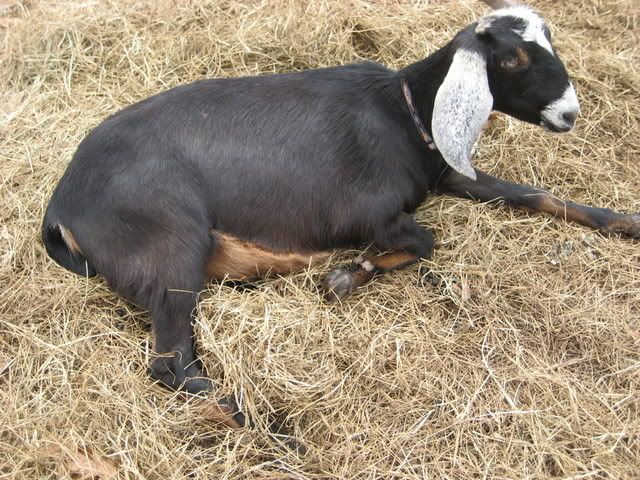 "Would you cut that out already!? I've been at this for almost 5 months! A girl needs a break!"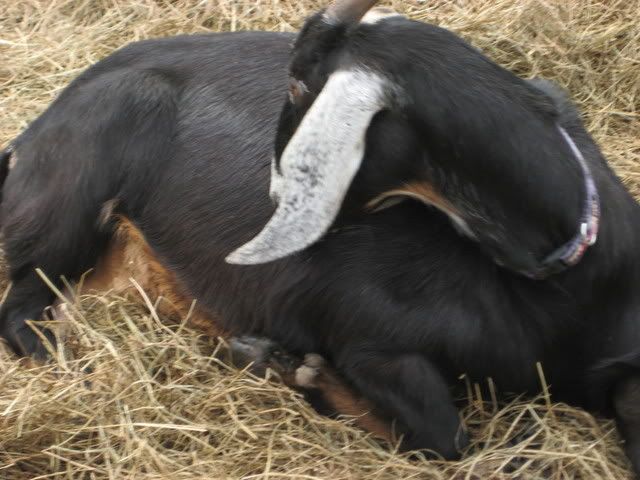 Dot Darlin is taking the whole "pregnant deal" hard this year. She is such a silly playful girl, she hates being weighted down so much! She is getting around so slowly and she moans and grunts non-stop. I have a feeling she is going to be a screamer! Last year she had a single buckling that was just barely 4 lbs. She didn't even know she kidded! This year she has matured into a gorgeous doe and if her udder is anything like it was I'm going to be in HEAVEN! I'm hoping for a roan doeling!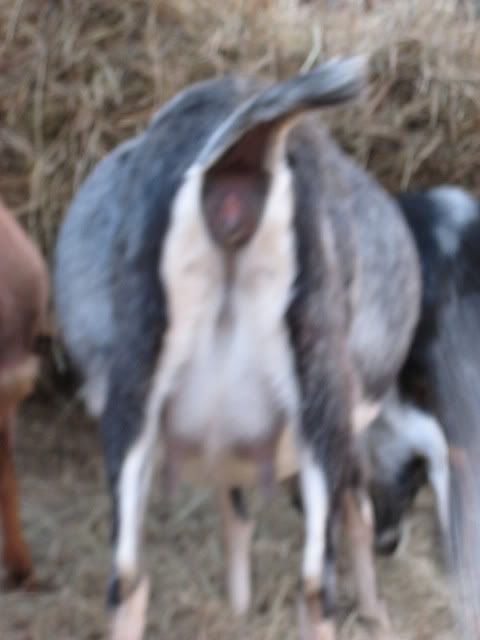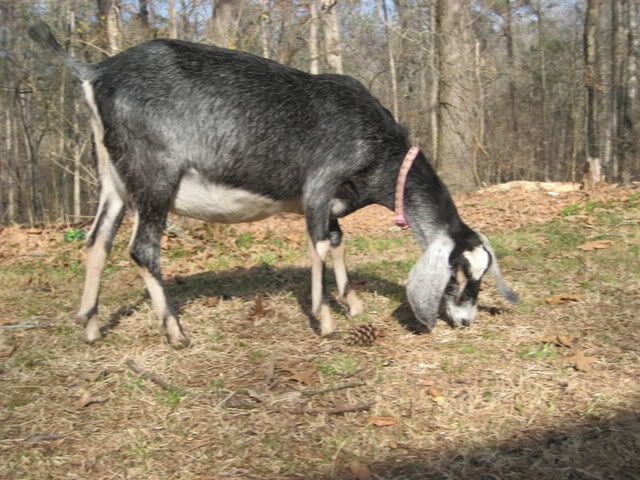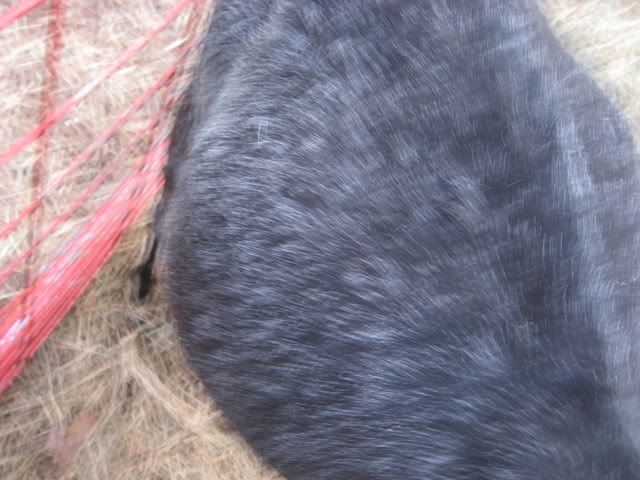 Here she during one of her moaning fits. Poor baby.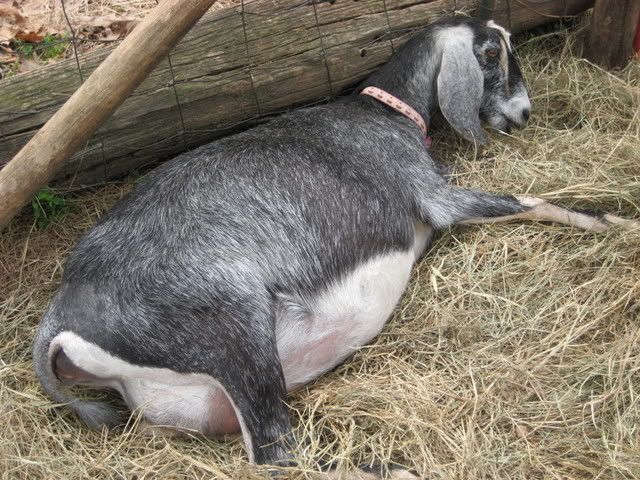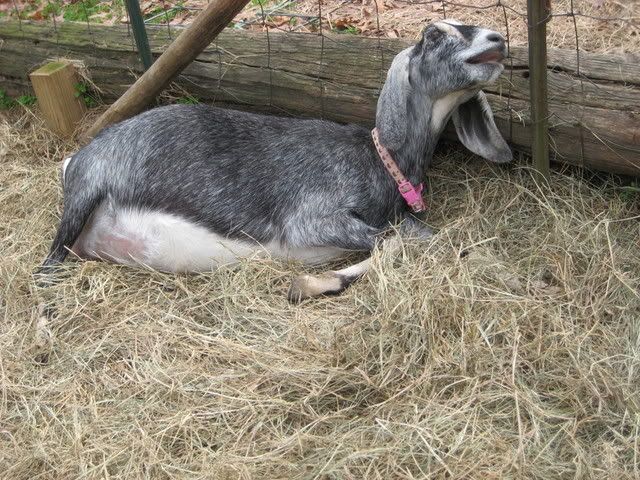 Then my beautiful Dot Zip (half sis to Darlin) (first EVER nubian) is looking great. Her udder isn't the best in the herd but she is my best milker by far. I just adore her. She is getting pretty big! Ligs. are still really firm. but last year they didn't even get soft till the day she kidded.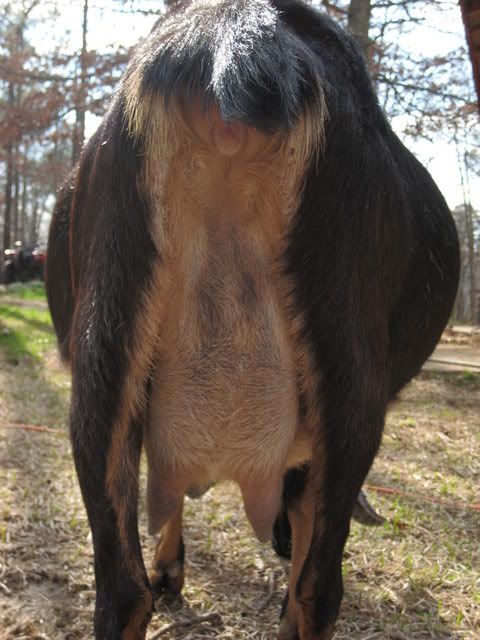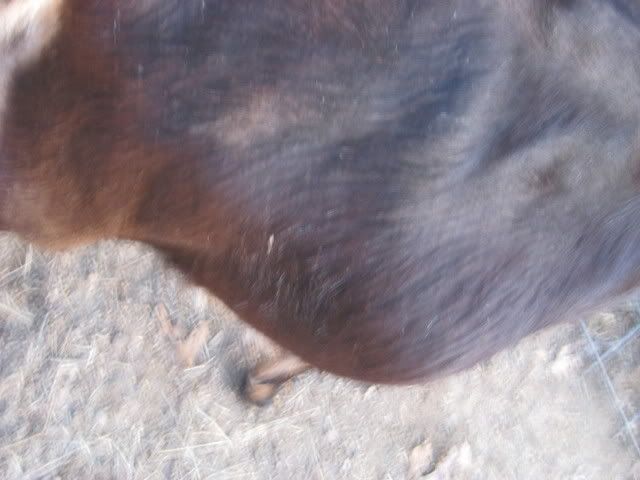 Here's Darlin and Zip together.