Discussion Starter
•
#1
•
So last night we decided we were going to have a "pizza, beer, and movie" night at my home since our "kidless" vacation is about over. We got take and bake pizza, rented a couple movies, and went home. We were going to do a "speedy feed" and get inside.
I pulled out my Alpine to milk while DH was feeding. I looked up while milking (milk stand is next to the gate to take the feed in) Hubby opened the gate and took the first round of feed in. Lola (FF doe due next week - Boer X) turned her butt and I could see a string of goo. I yelled for hubby in the pen that Lola was in labor. He looked up and said - Ahh no - cause it is right here and it is C-U-T-E! My hubby doesn't think anything is cute. LOL! I was like "WHAT"!!! He just laughed - and said ahh no - really it is standing right here and it is about to get run over by the herd.
I jumped up - ran to the fence - to find -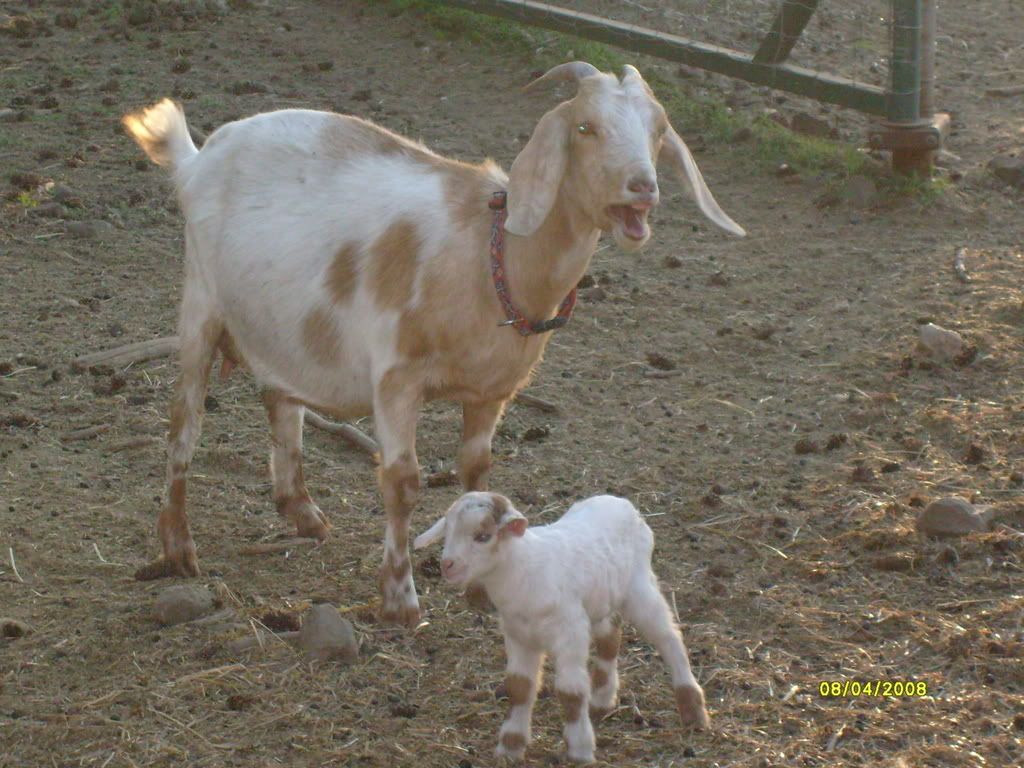 So I left the milking stand - went in - picked it up - and it is a DOELING!!!! That means its not meat! Woo Hoo!!! Her eyes are marbled - but not sure how long that will last. She is just to darn cute. :stars:
Now here is the kicker! She is confused!!! LOL! I own Lola (obviously) and her mother Boots (who is due anytime also!). Lola is the one that I had talked about a few months ago that is 2 years old and I cought nursing from her momma - Boots. So here is Lola with her daughter - Grandmamma (Boots) trying to get in the middle of everything - and a doeling that is following grandmamma all over and not sure who to try to nurse from - LOL!
So, I tried to take a few pictures of the little one and low and behold - I got this -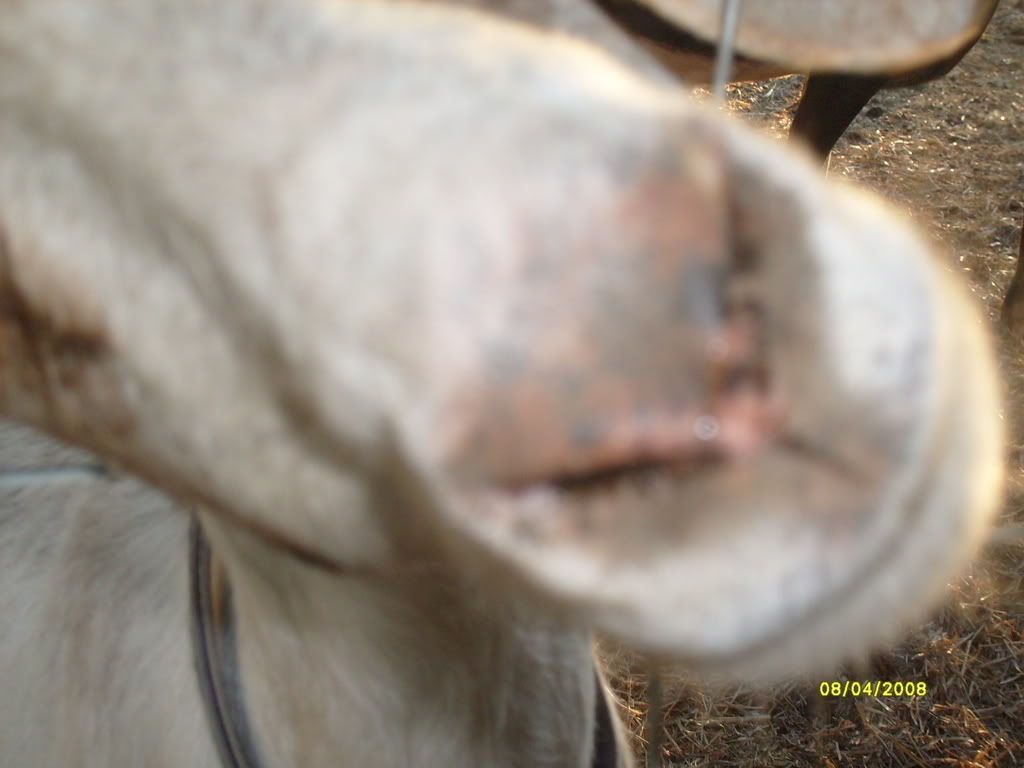 You trying to look at my grandbaby???
Needless to say, Lola and doeling are doing good - she is obviously letting her nurse - but will still call and call while standing in front of the baby and looking into the sky - like she is still confused. Baby just stands there looking at her like DUH - I'm right here!!! and when the baby cries - grandmamma comes running not mom! :ROFL:
I did milk out some colostrum from Lola last night and this morning and she did very well with it. I was surprised for a FF! I brought out the baby and she just chowed down on grain while I milked.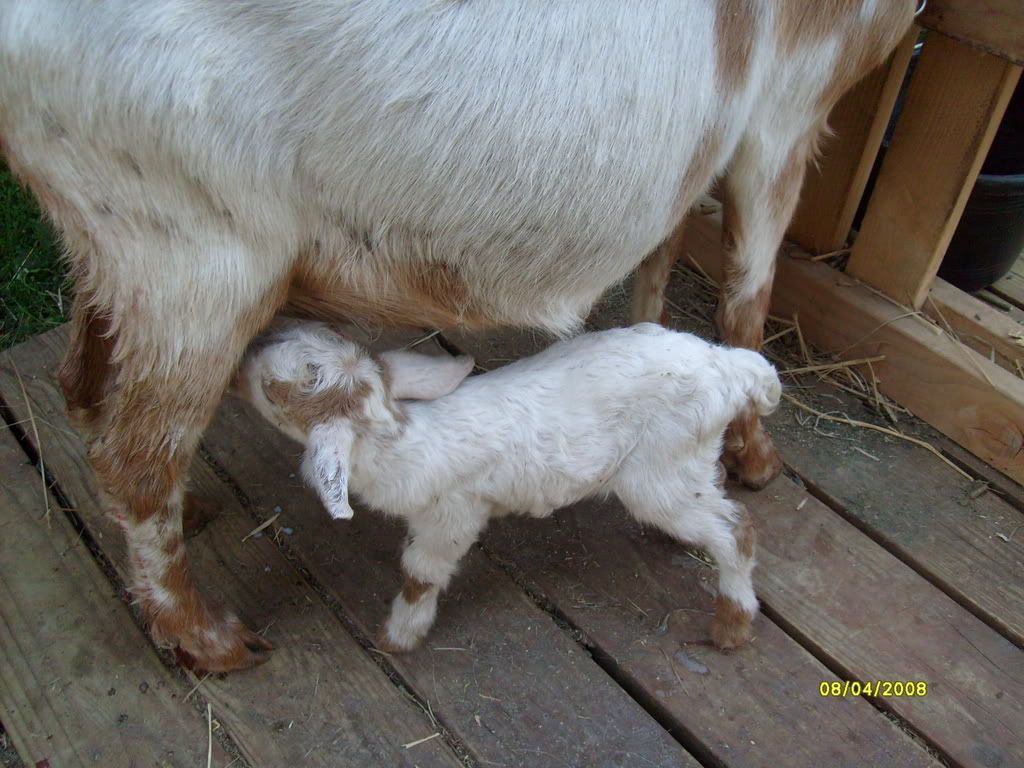 Baby already is finding her legs and has met "Rock" my AGS Nigerian born last Wednesday......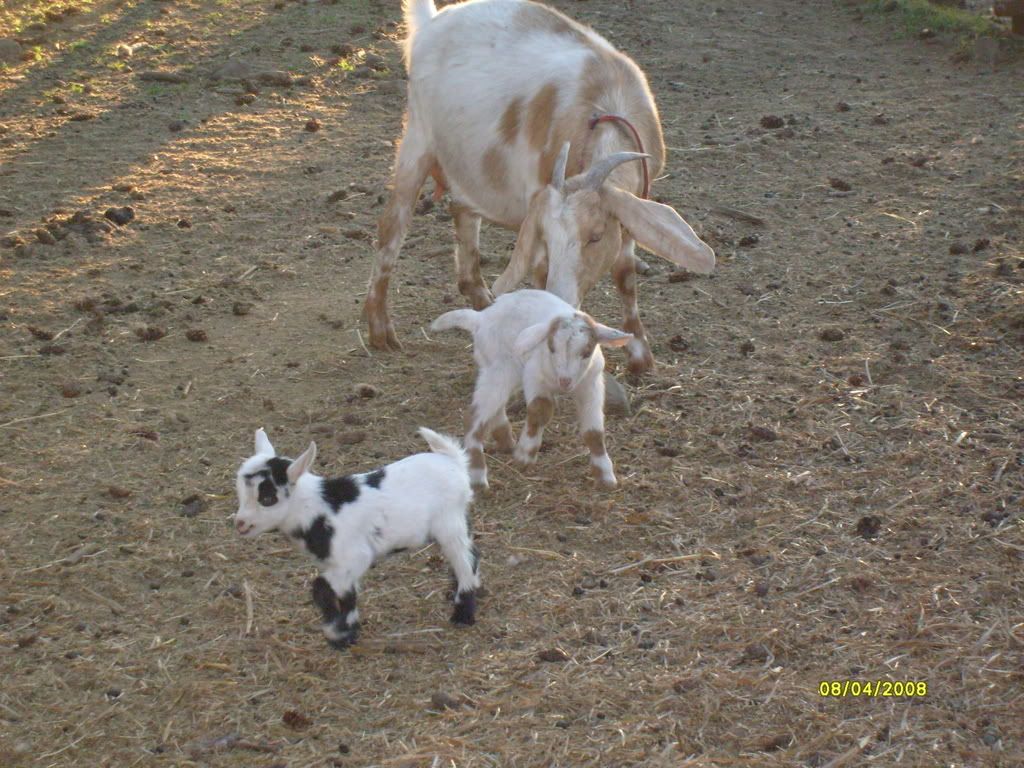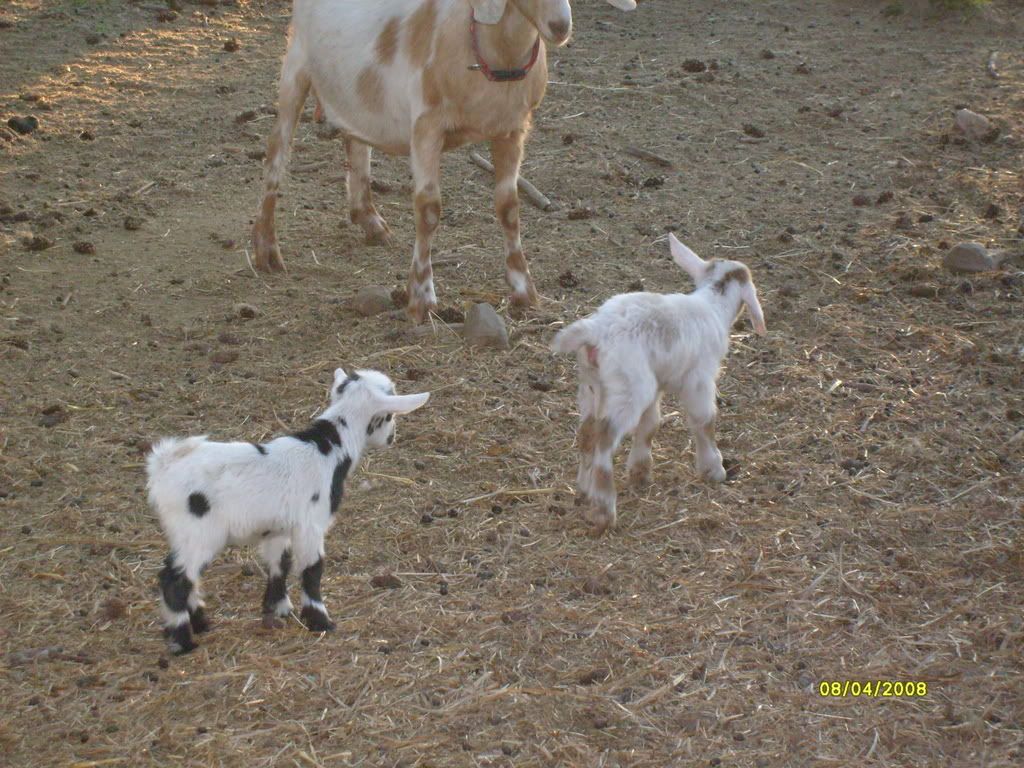 To be continued........