Discussion Starter
·
#1
·
FINALLY caught Cupid in the act!!! A little back story, Cupid, my first Myotonic wether (I guess he is broken cause he is 12 weeks and has never fainted :shrug: but I love him anyways), came to us at 3 days old as a bottle baby. Everything was great when he was a baby and he eat really really well. He actually slept in my bed with me for about a month. Anyways, at 4 weeks old, it was time for Cupid to move to the barn and down to 3 feedings a day. At 5 weeks, I noticed a decrease in his appetitie. He would goble down breakfast and dinner but didnt want lunch. One day while I was sitting with all the goats and donkewys, I foud out why he was never hungry at lunch: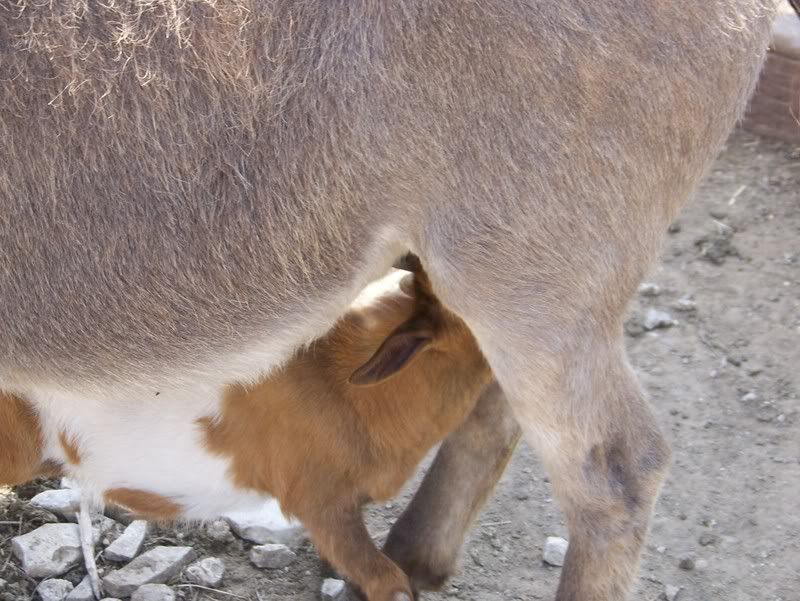 That would be my LACTATING miniature jenney, Rosey. I WAS SHOCKED!!! He had been stealing lunch from her and still does!!! He tries Rosey's baby too!
Here are some more pics of the donkeys and cupid: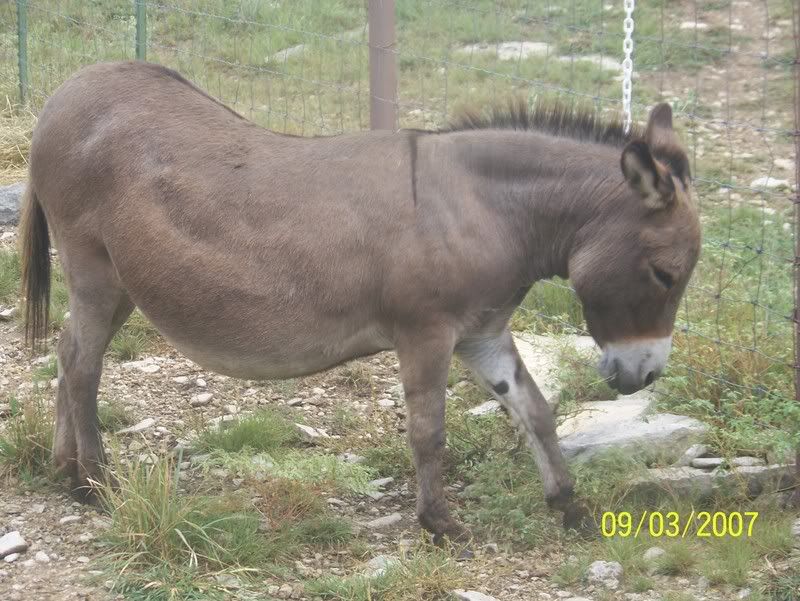 ROSEY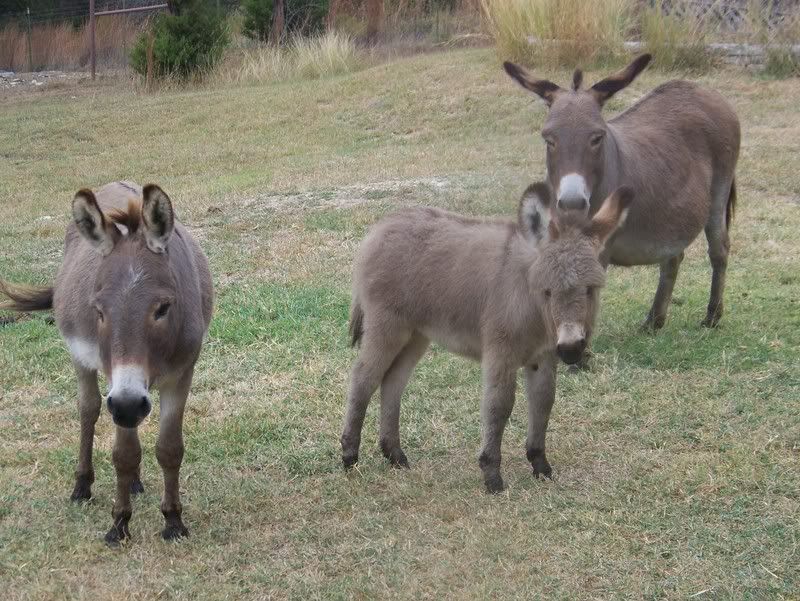 From left to right: Caddy, Calli, Rosey
CUPID
ENJOY!!!
CJ
http://www.FinePygmyPals.com