Discussion Starter
·
#1
·
I thought it was about time to put up updated pictures of Pace, Shanti, and Melino. It wasn't too cold today, but it was cloudy... the boys were waiting for their dinner, as usual. It's funny. Usually there is at least one goat on the rock, keeping watch. They get a better view and then sound the alarm when they see someone coming. It was Shanti's turn today lol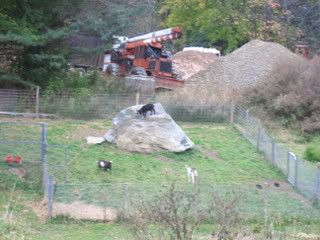 That's what they wanted!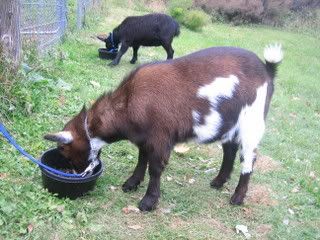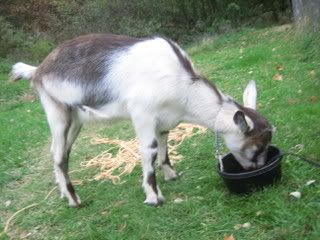 Then off they go to feast on fallen leaves
Isn't Melnio getting big?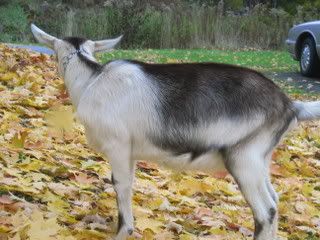 Nibbling at the last bit of green grass showing
Here's some blurred pictures that I thought looked cool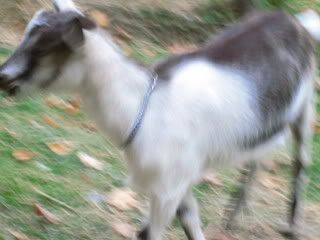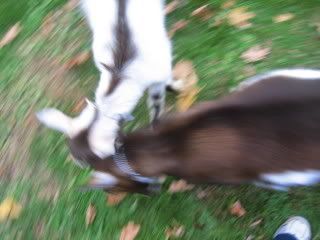 What you doin'?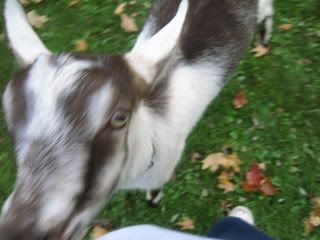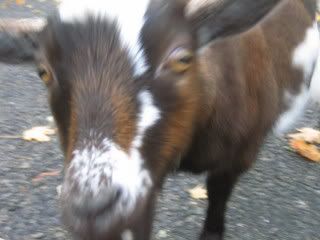 There goes mamma, lets follow her! (little did they know that I was luring them back to the pen!)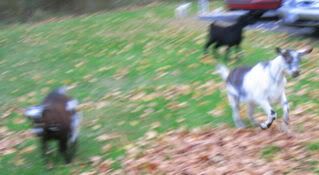 How could you decieve me like that? I'm just going to ignore you...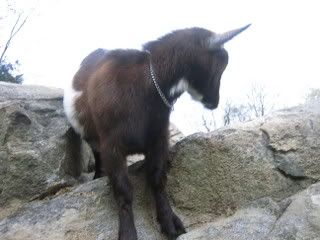 You refilled our hayracks with our favorite brand of hay? OK we forgive you