Discussion Starter
·
#1
·
I brought home my two new baby girls yesterday. They are 8 weeks old, Nigerian Dwarfs. The larger one in the picture is only two days older than the smaller one. The larger was a twin and the smaller one of quads so I realize that is why there is a difference in size.
They are so adorable! I'm in love!!
I do have some questions though... First, the man said they were used to being held/handled. They won't let us near them (although the larger one will come up and sniff my hand if I get down low and don't move). When I pick them up (I have to gently corner them to catch them) they do sit very quietly in my arms and don't fight. Is this normal? I know they've had a very scary last 24 hours, leaving their momma and siblings for the first time, coming to a brand new place. They've always been inside a big barn with the end doors open, now they are outside. Is this behavior normal? Should they be friendlier? Do I just need to give them more time?
Second - what do they need right now as far as minerals? Salt?
Here's some pictures of them and their play area...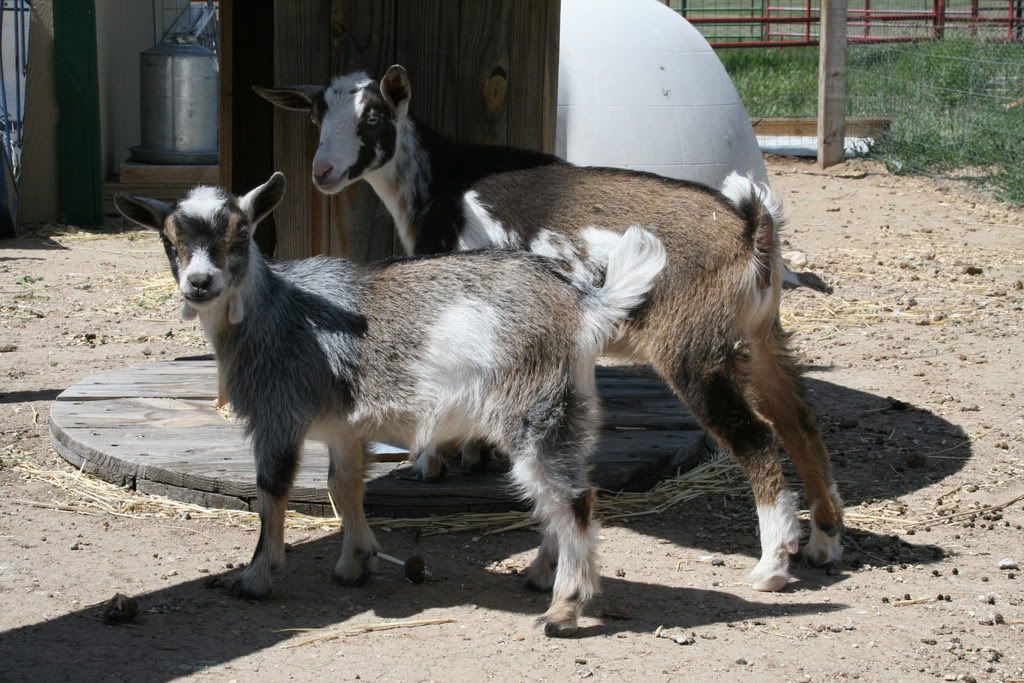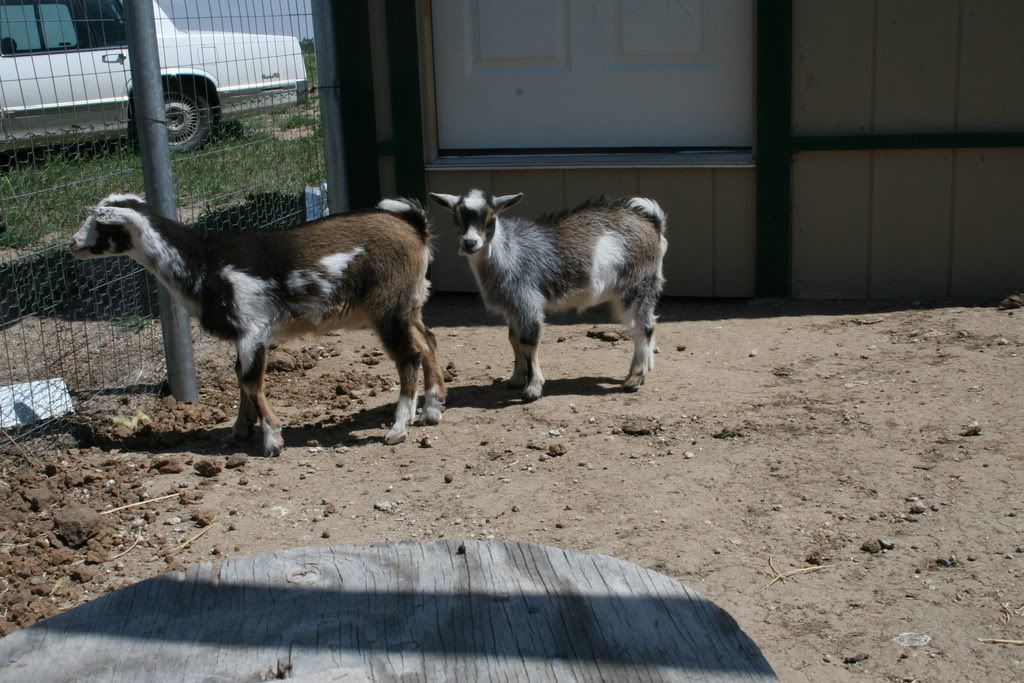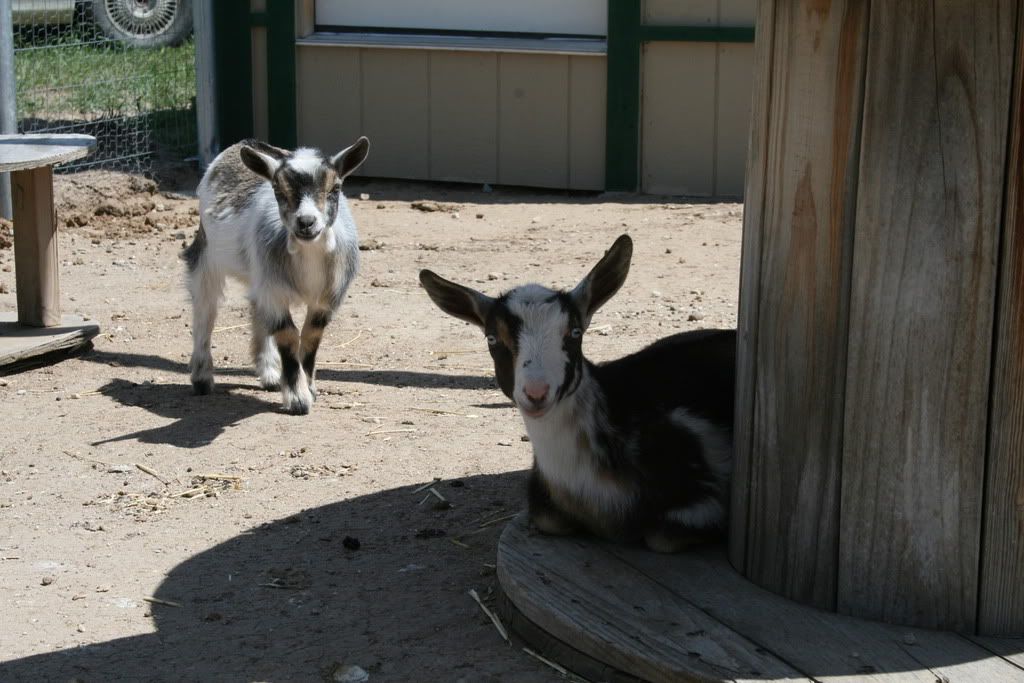 Here's a couple of shots of their "playground"...